This past Sunday we celebrated our 12th anniversary as husband and wife. Normally, we try to schedule our vacation for this time of year, or at the very least like to set the day apart by doing something special. But this year, we decided ordinary was exactly what we needed. Dinner on the stove. Nora Jones serenading us. And a puppy at our feet as we gently sway back and forth with my hand in his.
There aren't many nights like this left for us at 1644 – most evenings are consumed with either working late or preparing to move. So a relaxed evening, just enjoying our home while we can still call it ours, was what we truly desired more than anything else. A night to let the world around us disappear and just feel like us again.
And what a perfect evening it was.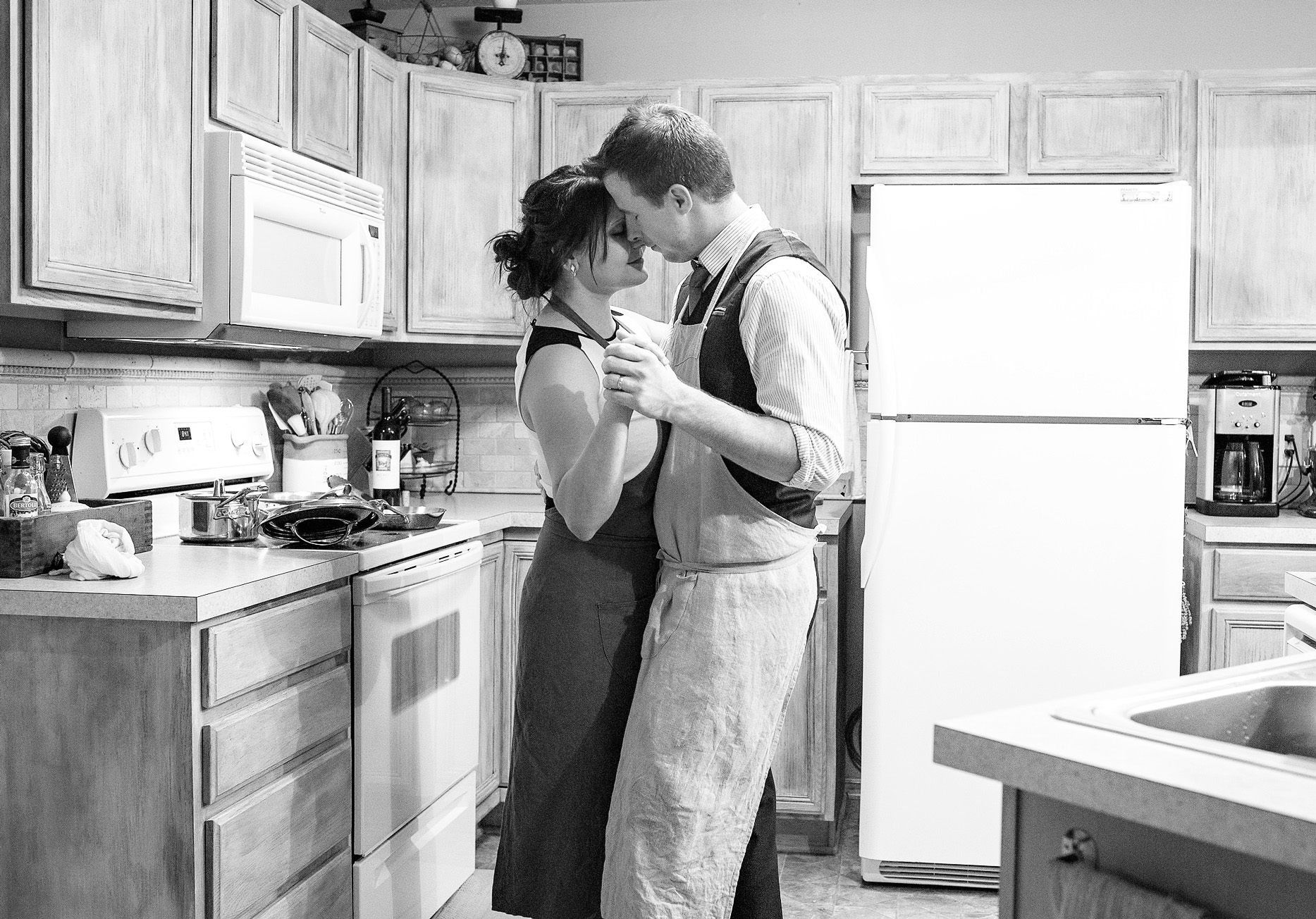 The house is officially under contract, and although it is definitely a blessing to have that accomplished, I have to admit it is anything but easy right now. In about two weeks we'll be renting an apartment while we take some time to discern about what comes next for us.
Of course, I wish that I was writing this post from a place of having great news about where we'll be living to share. But instead, we are once again waiting for His perfect timing. Apparently, I can stand to benefit from several lessons in trust and patience. And as a result, I have found myself being reminded of my own words from a few months ago on the why we blog.
As much as we selfishly long to present only the aspects of our lives that showcase "how awesome we are", we feel that revealing the rest of the picture will shift the focus to what truly matters – how AWESOME He is.
We are a far cry from a success story! We don't have a PhD in, well anything, and we certainly do not have it all figured out. At our best, we are open to the growth that comes through trials, even though at times it's terrifying and we may even try to resist. Yet we believe – after much consideration and prayer – that our story is the. exact. story. that God has given us to share. One that's not complete. One that we are learning from as we go through it. One that He will use for good.
Only if we are willing to share it, can He be ultimately glorified. For this reason, we humbly share our journey with you…
Here's to year 13 – the year of not knowing what's next, and the beginning of the rest of our lives together!
-m