Dear Reece / Reeskie / Mr. Snifferson / Chickaroo,
Someone once asked me if we ever regretted getting a dog. I was surprised at such a question, but then you are so much more than merely a pet. We know that you were specifically made as the perfect fit for our us – that you are the only one who could have filled the role of the third member of our family.
There is comfort in your presence. Even when you lie silently, the room is filled with your warmth and love. There is nothing more soothing than your faint snore at my feet, yet you remind us when it's time to take a break from work and insist we join you for play time. I will never grow tired of the sound of your paws hitting the carpet as you frolic down the hall with a toy in your mouth, or the way you plop your head when you know we're looking your way.
Your tail wags as though it's going to fly off your backside. I tell you that you are a good boy as we nuzzle our foreheads together and I gently kiss that spot between your eyes. I hear that sound you only make when we're snuggled up and know on some level you must understand how deep a love we have for you. Yet if I could give you anything, it would be a conversation in which I could clearly express how much we will always cherish you.
You are the most faithful companion, you insist on affection, you love us unconditionally, and you make us better for being in our lives. You do all of that and so much more and it isn't out of a desire for recognition – unless perhaps you know there is a treat involved, in which case you care a great deal about what you deserve.
Today you are ten, and even though you are still a puppy at heart, we know that the years we have left with you are limited. It doesn't seem right that dogs don't live longer. But then, I suppose, perhaps that's just your little way of reminding us not to take a single moment for granted.
Thank you for being so much more than words could ever express. We love you!
Happy Birthday, Reece!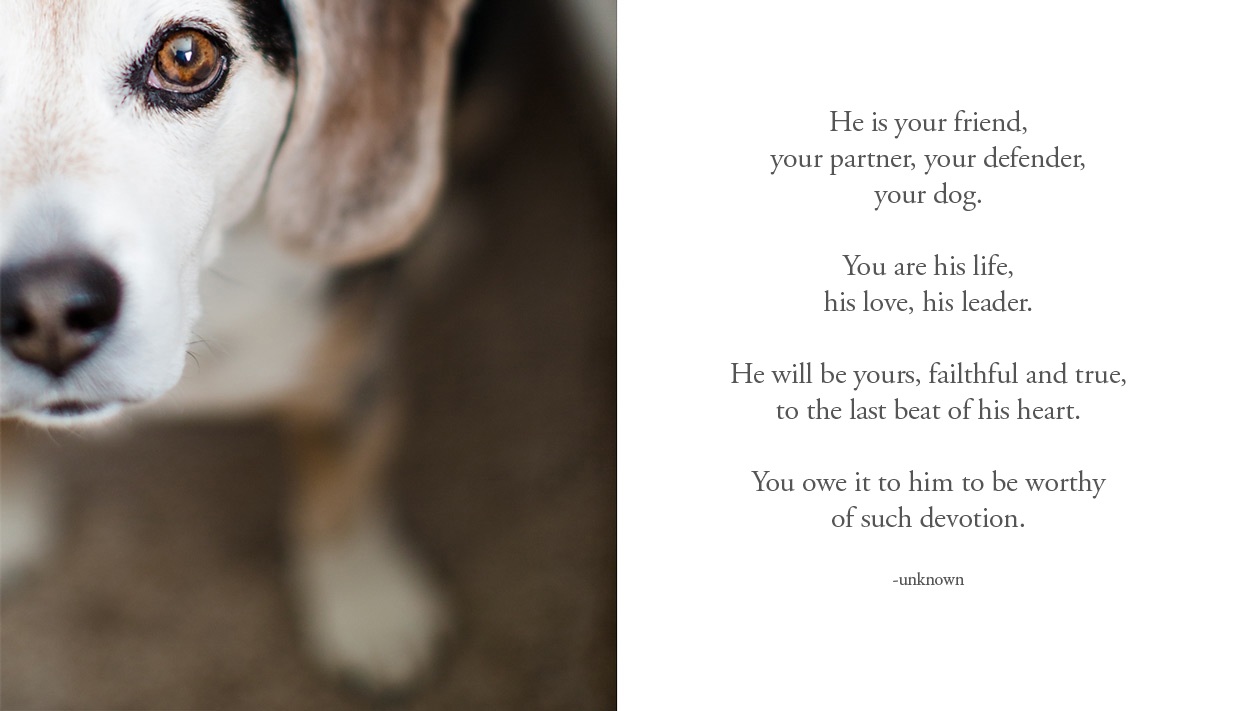 Thanks to A Letter To My Dog for the inspiration to write a letter to my dog!