My grandma writes the best letters! Whether it's a birthday, holiday, or just because, you know that when a card arrives from Grandma, there is going to be a letter included. The other day, Kelly was going through a drawer of odds and ends – you know, that inevitable "junk drawer" where things that don't have a home get shoved – when he came across one such letter. The one from my birthday back in 2009. Of course, we didn't remember what it said, so re-reading it was like getting it all over again. And it turns out, we had kept it all these years for a very good reason.
I never knew my grandpa (he passed away long before I was born), so as a child I would sometimes imagine what he must have been like. It warms my heart to hear stories like this. Stories that reveal he was a loving husband who found small ways to show his wife he cared. Here's the story in Grandma's words…
"You can never forget those you love, and who loved you. One time I was so busy I didn't get my house dusted and I felt bad and Allen said "Did you see your cedar chest?". I said, "Yah, I know. I didn't get time to dust it." He said, "Yah, but did you look at it?"
"Yah, sorry!"
"Well just look at it again."
I thought maybe he had dusted it so I went and looked. Lo and behold it wasn't dusted, but something that will go with me till I die…
In the dust he had written "I LOVE YOU."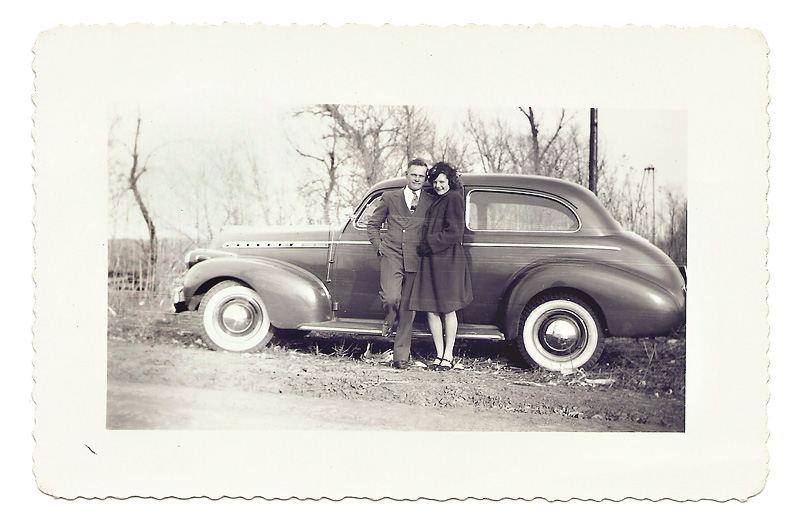 .  .  .
From generation to generation, people have been falling in love and finding little ways to show it. Although we don't believe it should take a holiday to do so, Valentine's Day is the perfect reminder that even the smallest of gestures goes a long way. We recently shared one such way that Kelly and I attempt to remind ourselves of that on a daily basis. We love these Anthropologie "For The One I Love" notepads so much that we are giving one away to a lucky blog visitor for Valentine's Day! Just leave a comment sharing something you love about the one in your life. (And while you're thinking about it, don't forget to tell them too!)
Happy Valentine's Day!!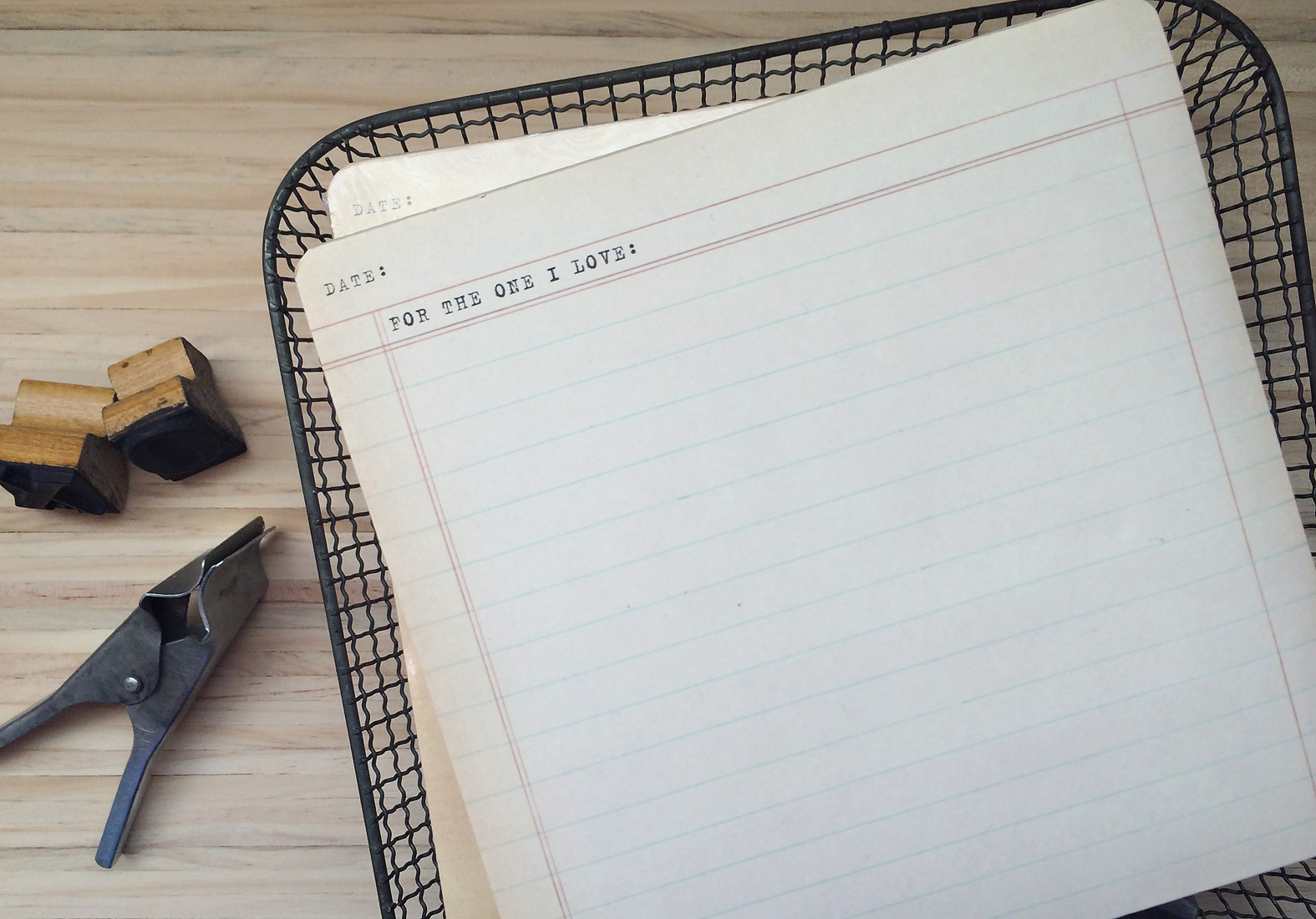 (We'll be back on Friday to announce the winner.)
-m
………………………………………. UPDATE (winner announcement) ……………………………………….
Thanks everyone for the sweet comments about your love! Congratulations to the 4th comment, Molly Z! Your notepad will be sent out next week. Happy Friday!