A while back I was working at a local coffee shop and asked if they had something "like a chai tea latte, but with coffee". They looked at me a little strangely, kindly informed me that it is referred to as a "dirty chai tea latte", and proceeded to whip up a delightful afternoon pick-me-up. It was love at first taste and the dirty chai tea latte on ice quickly became my go-to afternoon beverage of choice. I eagerly introduced them to the Mister the next time we were at Starbucks and the rest is history!
I have to give him full credit for coming up with the idea to make them at home – although I'm pretty sure his suggestion had more to do with easing the toll that our newfound addiction was taking on the pocketbook than it did ensuring I could enjoy them every day of the week. Nonetheless, I'm grateful that we now have a simple solution for making these at home – and since our version only costs around $1, I really can have them every day of the week. j/k… lol… but seriously. ;)
A recipe isn't even necessary, but here's a little guidance to get you started…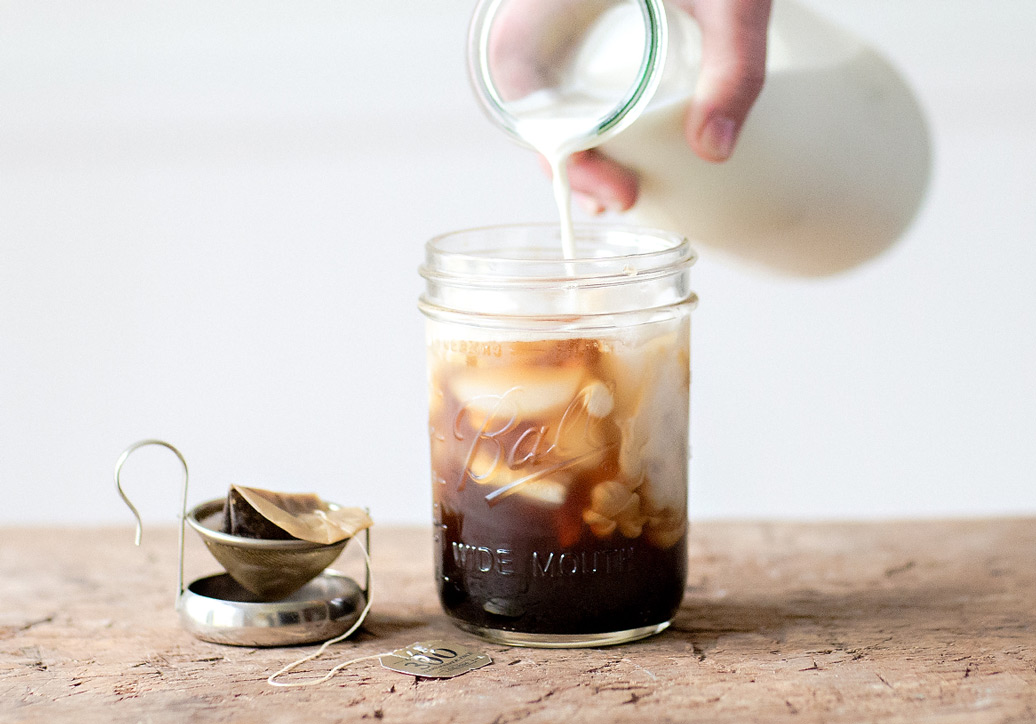 Dirty Chai Tea Latte on Ice
what you need…
chai tea
espresso
half and half
ice
Brew single serving of Chai tea (approximately 6 oz). Add a shot of espresso (make it a double if you're feeling adventurous). Note: We use our Nespresso for this, but I'm sure you could also use strongly brewed coffee if you are without a way to make espresso at home. Pour over ice. Add about an ounce of half and half.
Optional: Although we prefer it without, you could also sweeten it up with a little sugar or whipped cream.
Enjoy!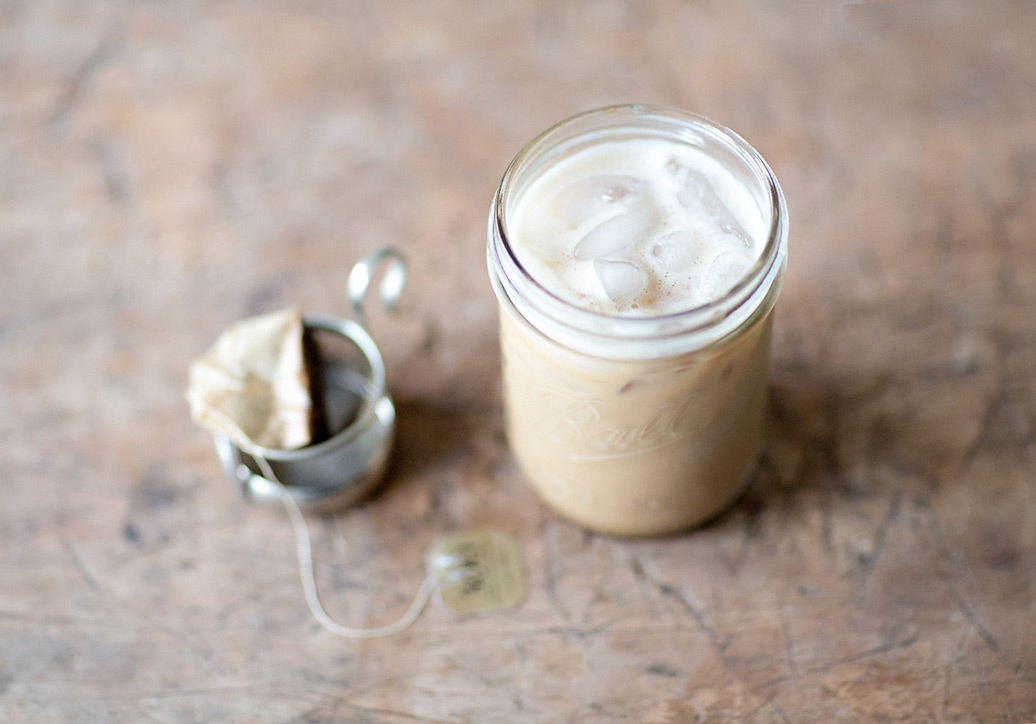 -m