It's finally here! For days we've been hearing predictions of an inevitable winter-storm that could potentially keep us inside and at long last, the snow is falling. We've stocked the pantry and fridge, charged every battery-operated item in the house (just in case we lose electricity) and are more than ready to snuggle up together on the couch.
Working from home, we don't really have the excuse of not being able to make it to the office. But with enough snow, we'll shut down a little early so that we can properly enjoy winter with the rest of the world – or at least the rest of the Midwest. A good old-fashioned board game (that I can at least have a hope of beating Kelly at, of course), a movie or television series marathon, and a fresh, warm, home-made meal will make our day complete.
To compliment our meal, we are also baking bread to enjoy with it's perfect companion… butter. Not just any butter. Homemade butter.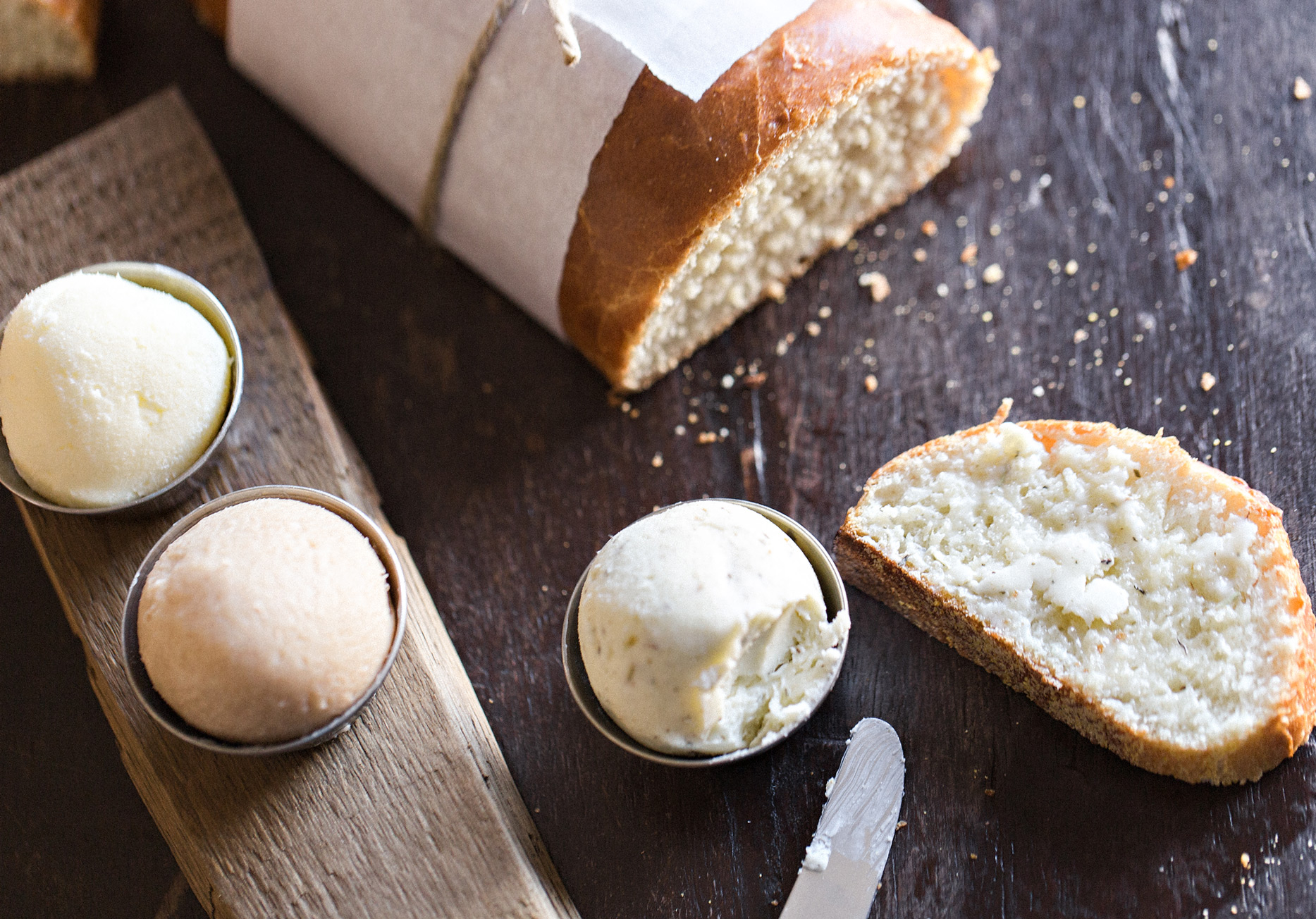 If you haven't yet had the pleasure of making your own butter, you're in for a pleasant surprise. Trust me – it's amazing! Not to mention fun and even a little amusing working as a team throughout the process of making it.
All you need is heavy cream and a mason jar. That's it! Of course if you have a few seasonings on hand grab those as well. We are making a couple different flavors using sea salt, herbs de provence, and cinnamon + honey.
Let the cream sit out for a good hour so that it comes to room temperature.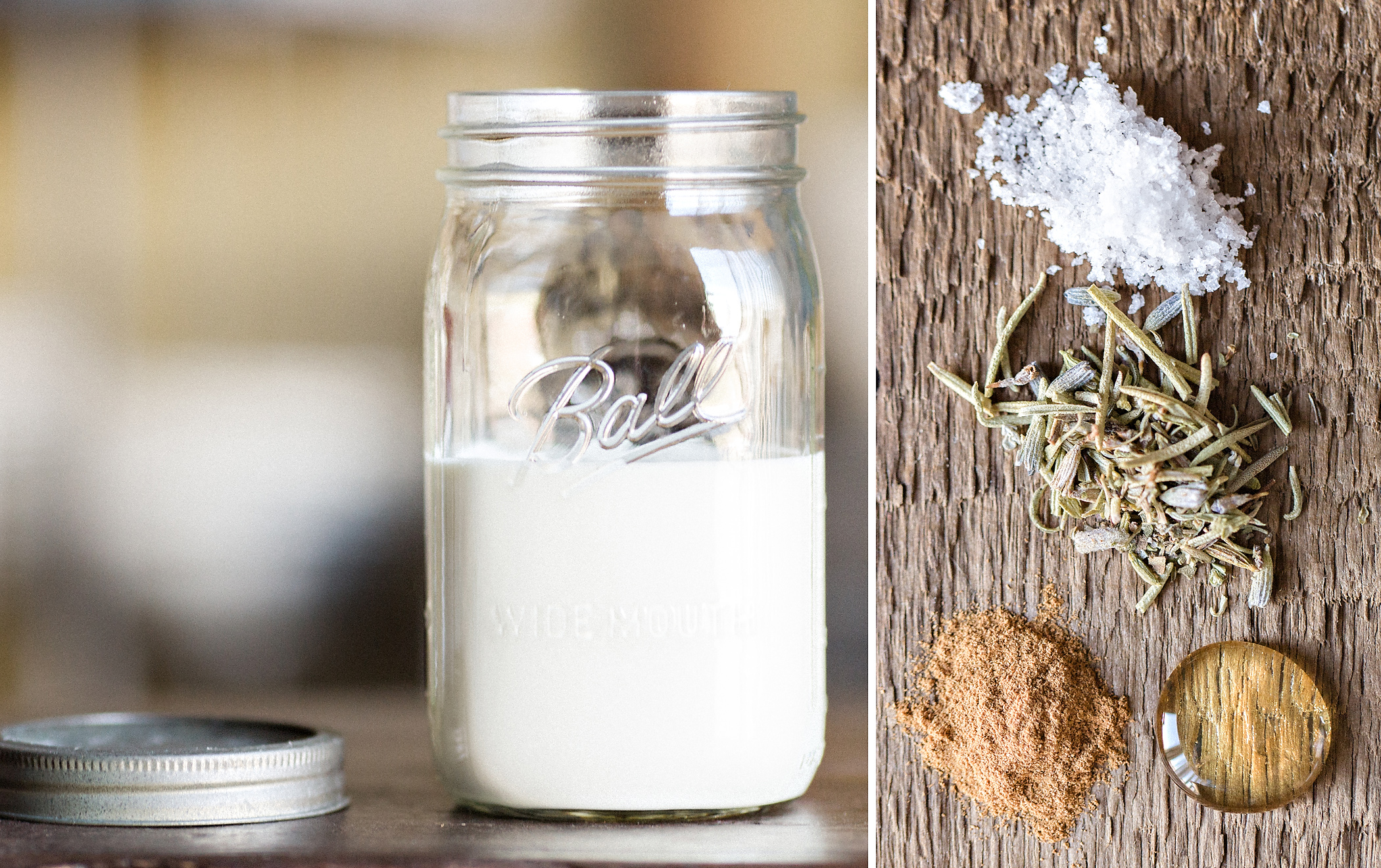 Turn on some music that you can jam out to and get ready to bust a move. ;) Tightly seal the jar and begin shaking the jar up and down. Don't be shy – really give it a good shake! Within about a minute or so, you'll notice the cream is getting foamy…  Keep shaking.
A few minutes later, you'll notice the cream has thickened and you won't hear any liquid in the jar. This is the best time to let the man of the house take a turn since your arms are probably getting tired and its basically like you're shaking a brick at this point. For a while it won't feel like anything is even happening inside the jar, but keep it up.
After several minutes of shaking, the cream deflates and will start turning a pale yellow. You guessed it… keep shaking. Once you hear liquid sloshing in the container again, continue shaking just a tad bit longer. There should be enough liquid that you can easily pour it out.
Viola! The cream has turned into butter. We geeked out a little at this point.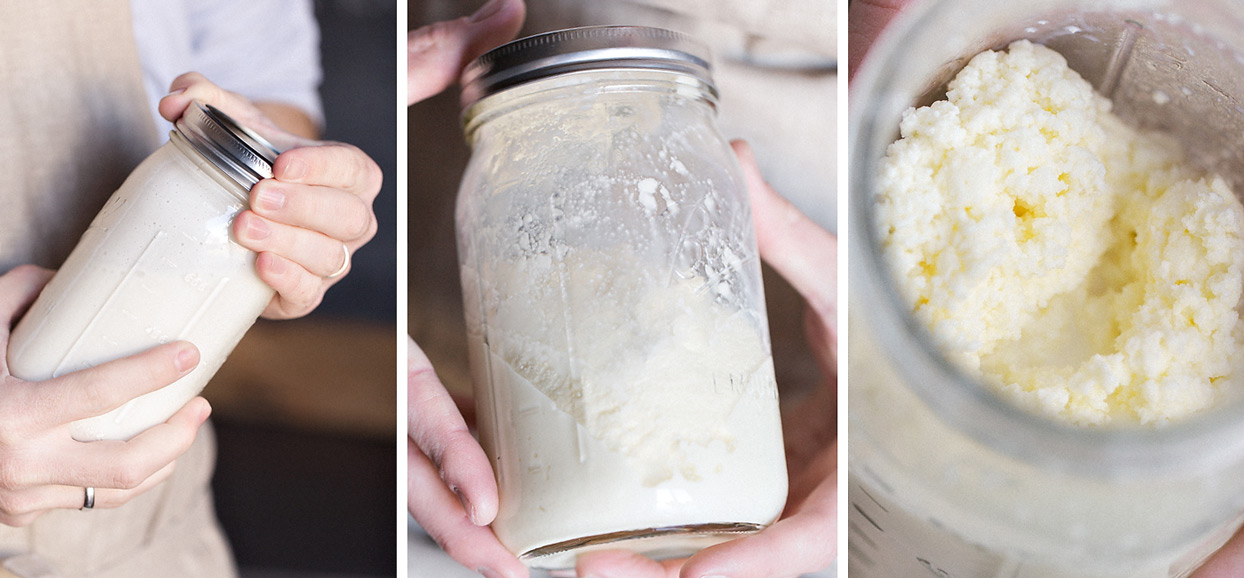 Pour the liquid out into a small jar or drinking glass. This is buttermilk and can be refrigerated/used to make delicious buttermilk biscuits or even pancakes – that you can also enjoy your butter with. After that, we just have one last step to finish up. Pour butter into a mixing bowl with about a cup of icy-cold water over it. Gently massage the butter and press it together. This will help you remove any remaining buttermilk (to be discarded) which is essential in your butter lasting longer.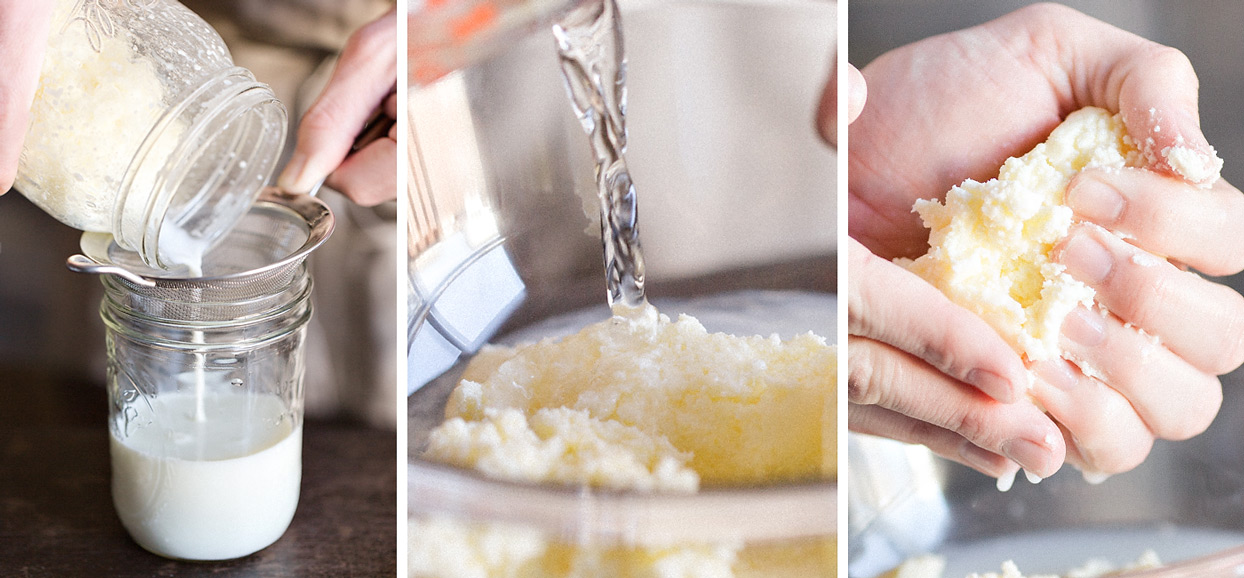 Congratulations! Your butter is ready to enjoy as unsalted butter. We divided ours into three parts and made a variety: salted, herb, and cinnamon-honey. The more flavorful two were our favorites, and obviously the flavor you choose will depend on what your intention for the butter is – savory or sweet.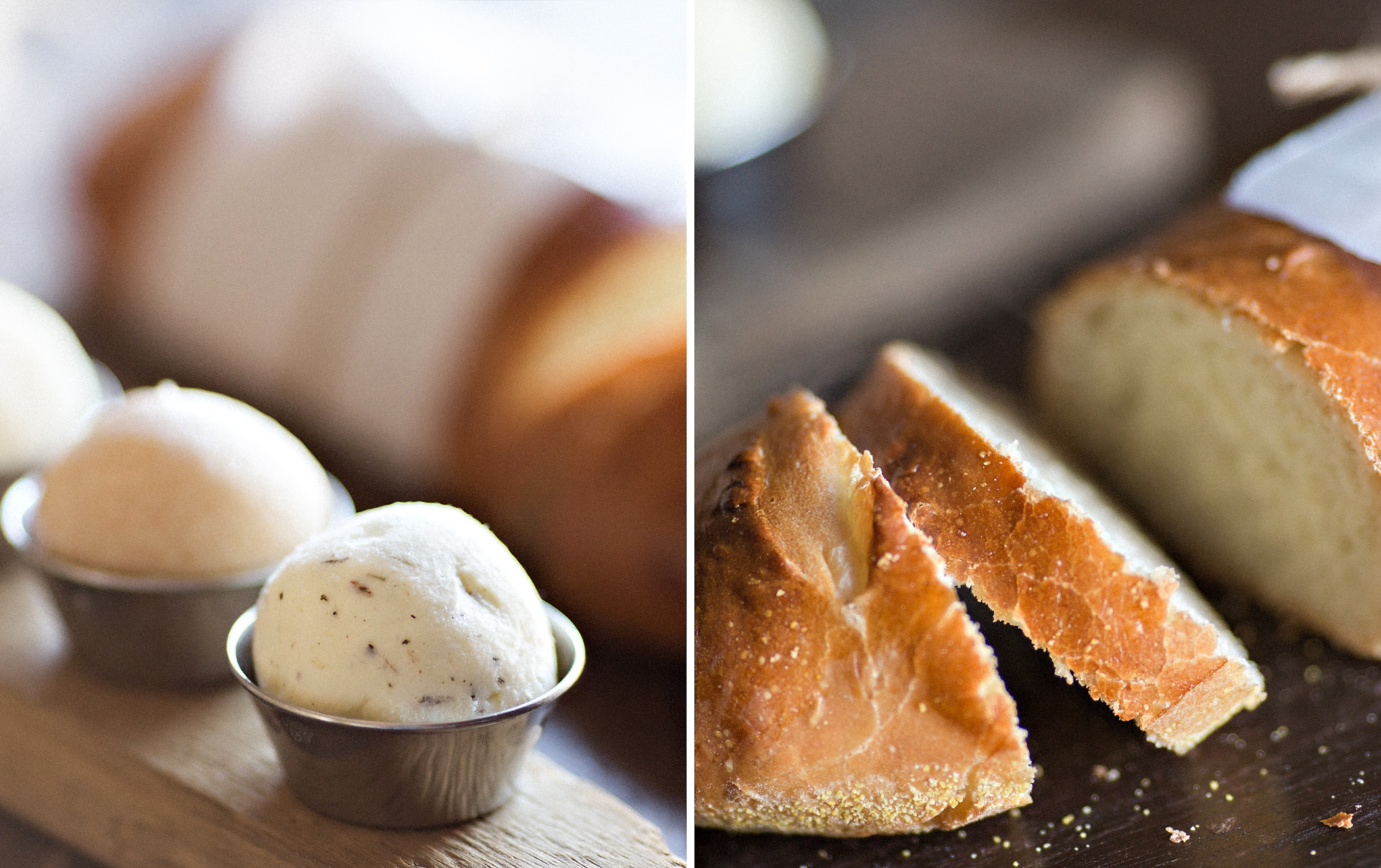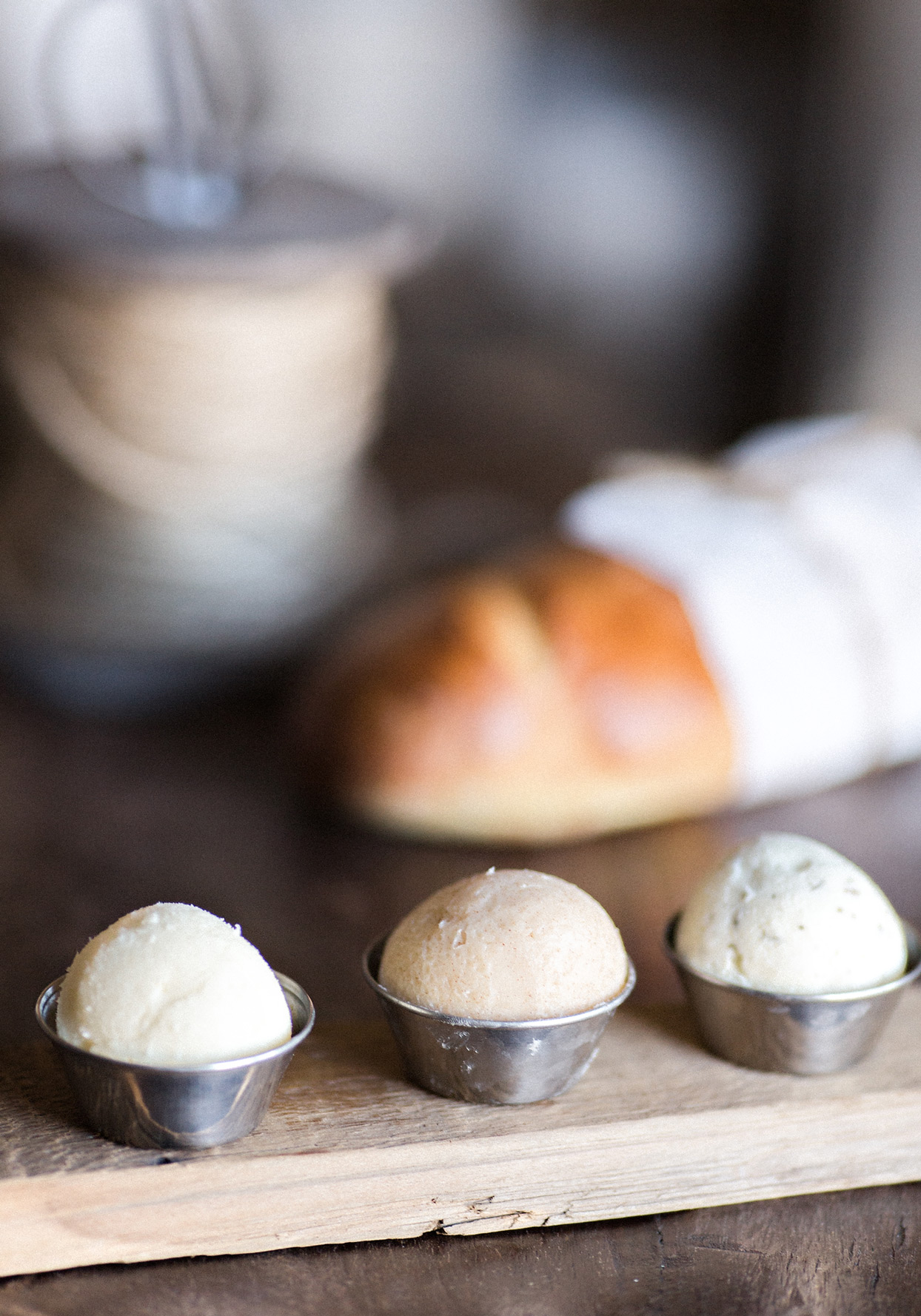 (Butter will last up to two weeks in the refrigerator, but we encourage letting it reach room-temp or storing it in this butter keeper for easy spreading.)
Enjoy!
hugs,
-m
ps… since making our butter together, we have found that using a food-processor (we use a food ninja) makes the process soooo much easier and quicker – although it isn't nearly as fun. We still encourage you to manually make the butter at least once, but after you fall in love with how incredible this home-made butter is, you'll definitely want a more convenient way of making it. The process is exactly the same except for no shaking is required and it only takes about 3 minutes for the butter to form.