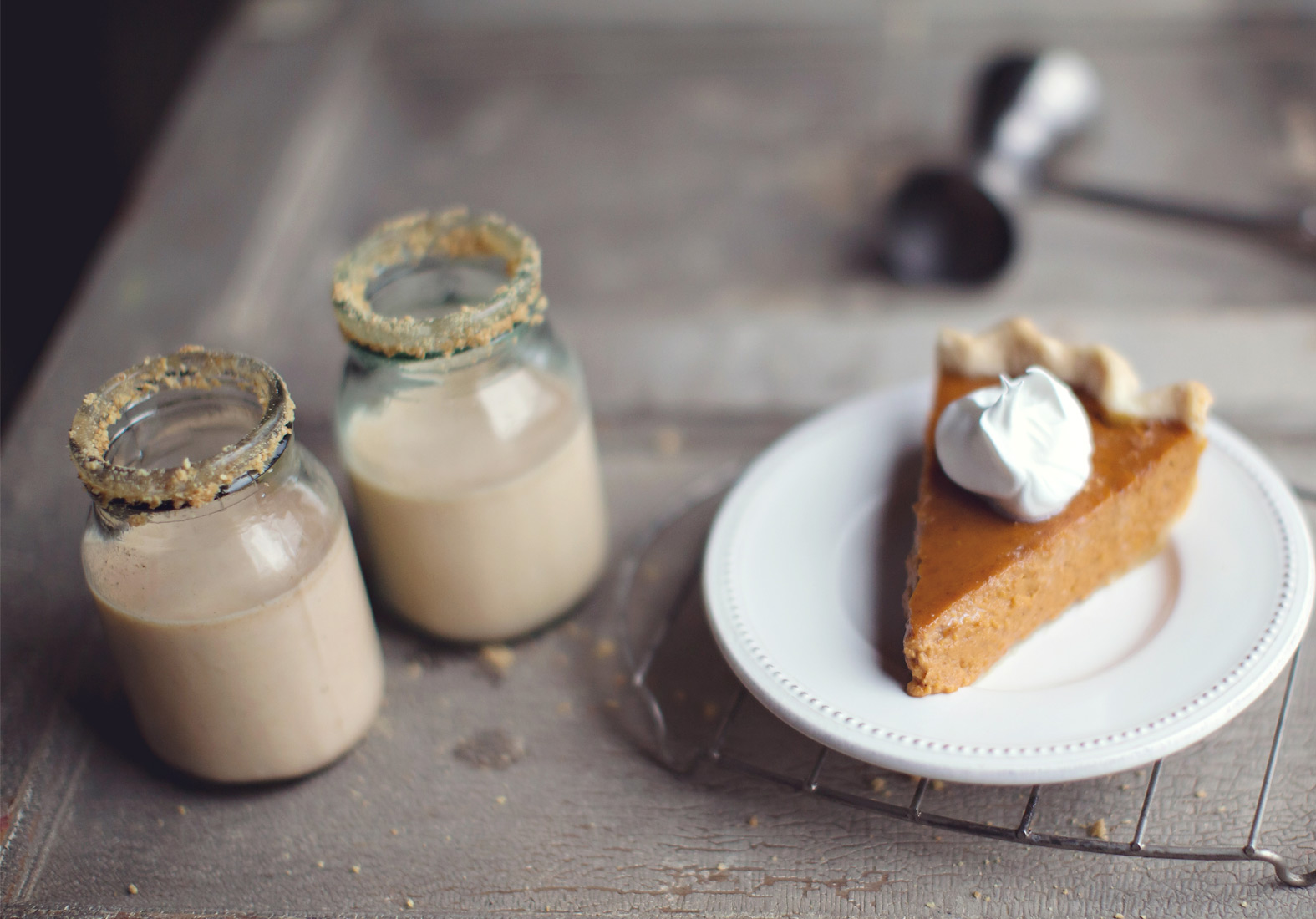 There is one special squash that makes it's appearance every year around this time, and for a moment, everything seems right with the world. The beloved pumpkin… it's the perfect enhancement to a creamy latte, my favorite scented candle throughout the fall months, a staple in our harvest decorations, and one of my all-time favorite pies. Autumn wouldn't be the same without it.
And just when we thought it couldn't possibly get any better, we discovered the Pumpkin Pie Martini. Yes, you heard that right. It's pumpkin pie… for adults… in a glass! Although it could never completely replace the Thanksgiving dessert that we've all come to love, it's a mighty tasty way to enjoy a fall-favorite indulgence while you wait for Turkey Day.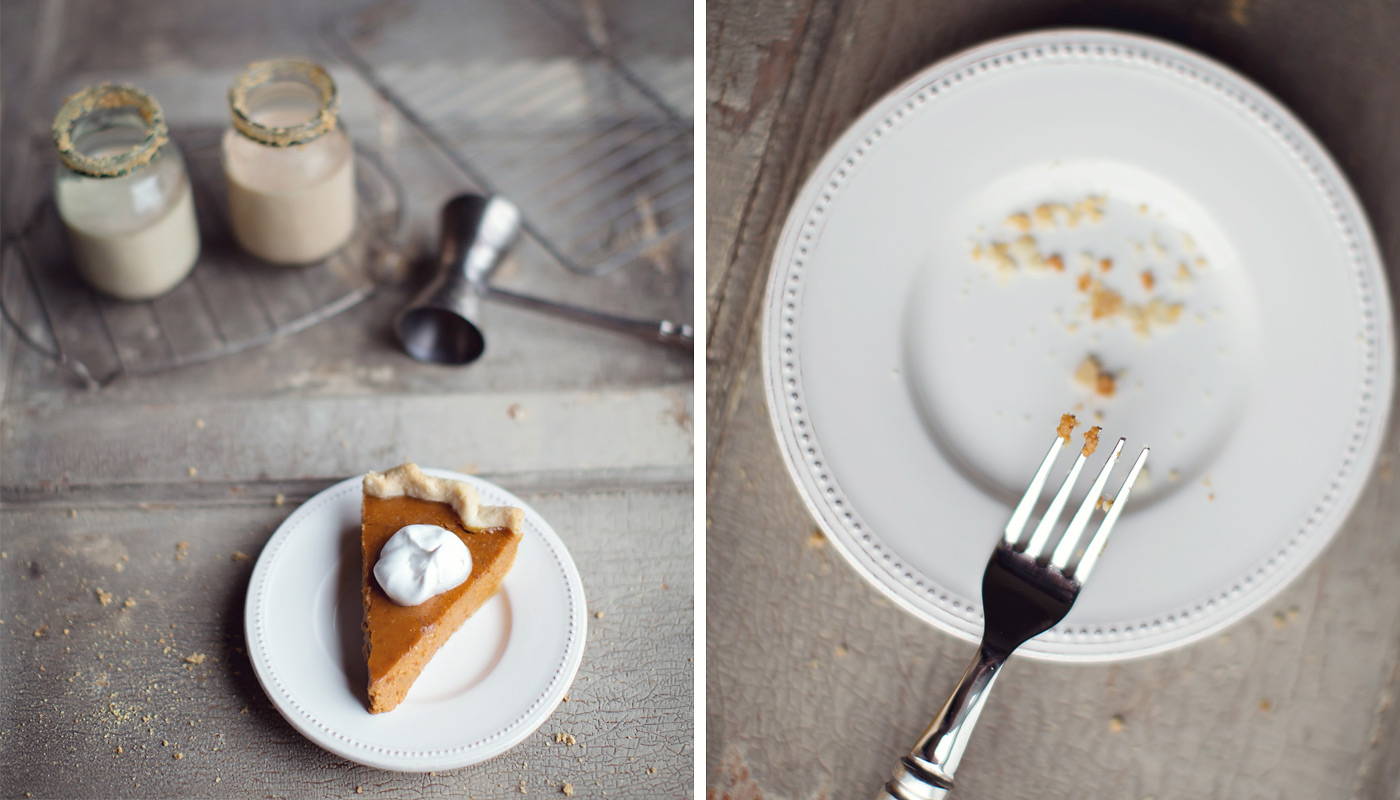 Pumpkin Pie Martini
ingredients…
from the pantry:
(be sure you have these ingredients on hand before heading to the market)
sugar
salt
ground ginger
ground cloves
ground cinnamon
graham cracker
(ice)
from the market:
15 oz canned pumpkin
heavy cream
rum chata
vanilla vodka
Pumpkin Pie Mix:
(Make this a day or two ahead, and refrigerate for quick mixing on the day of your party.)
Heat 1/2 can pumpkin (approx 7 oz) over medium heat until pumpkin is dry and begins to caramelize. Stir in 2 Tbsp sugar, a dash of salt, 1/2 tsp ginger, 1/2 tsp cinnamon, 1/8 tsp cloves, and 1 oz heavy cream until well incorporated. Allow to cool.
Martini:
Add 3 oz RumChata, 1 1/2 oz vanilla vodka, and 2 Tbsp Pumpkin Pie Mix. Shake with ice and strain into a glass rimmed with crushed graham cracker. Makes enough for 2.
Enjoy!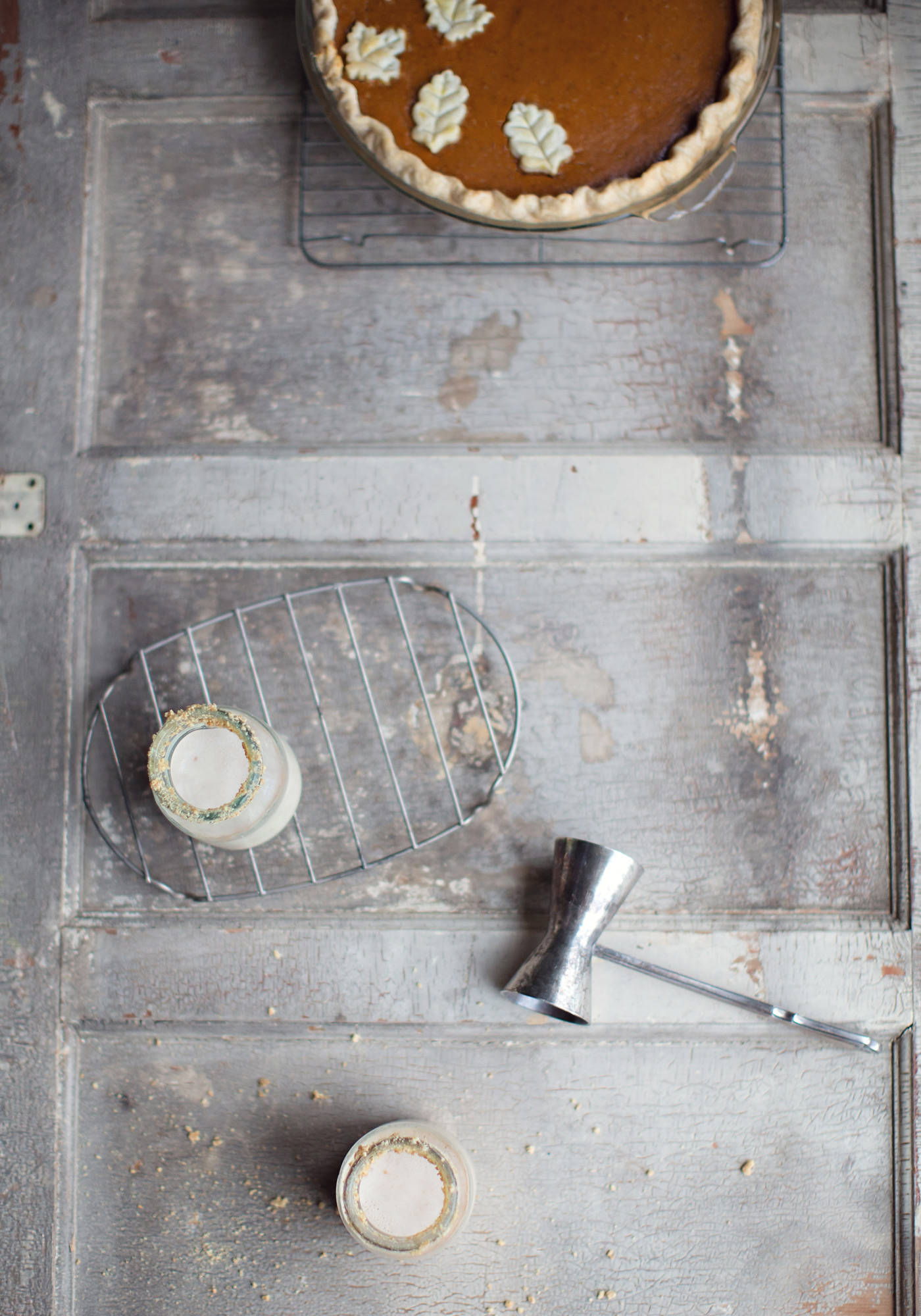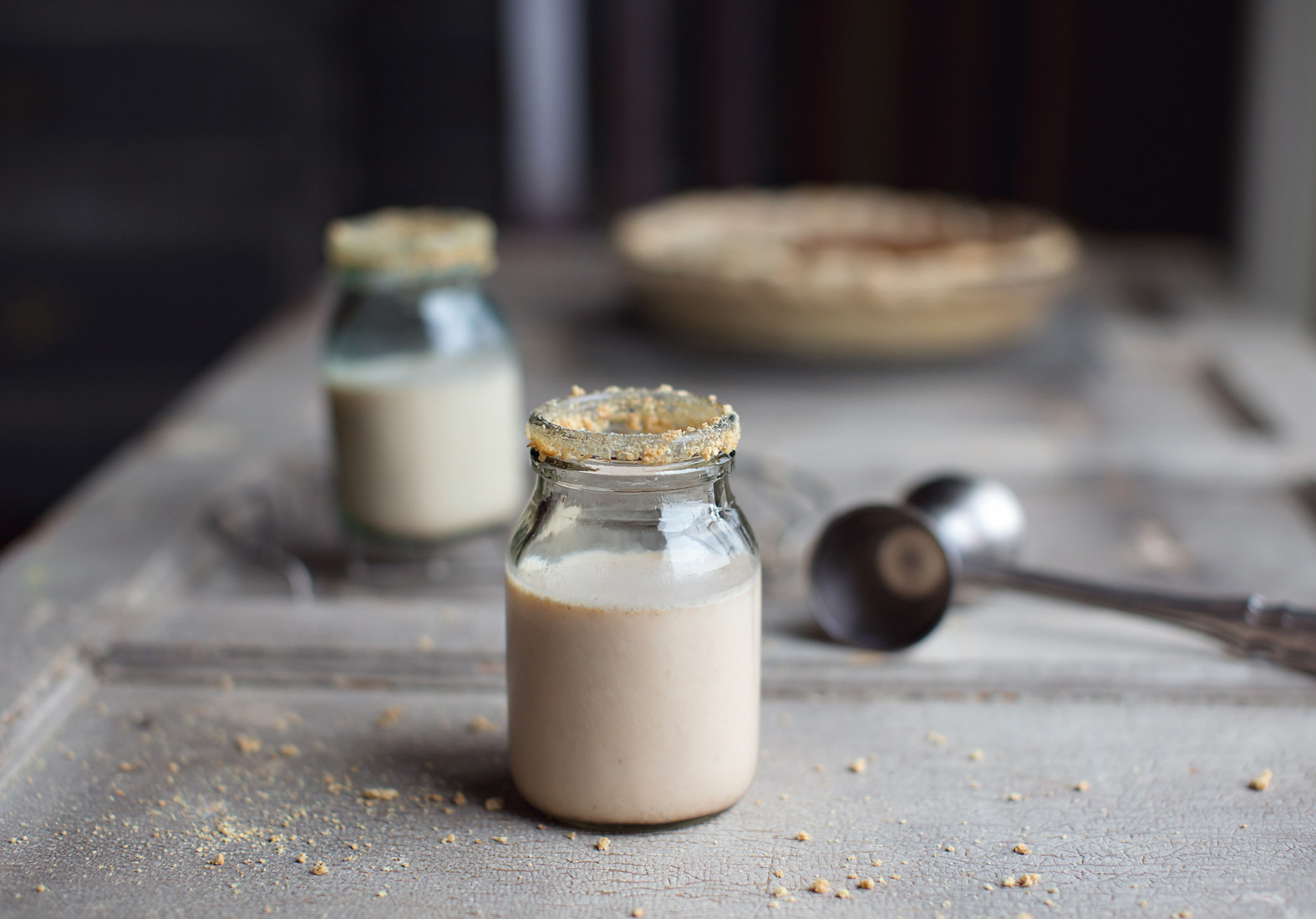 -m