Once again, it's that time of year when darkness takes over the evenings and a cozy sweatshirt allows us one more day without having to crank up the furnace. Although we've been enjoying a gorgeous autumn, the thought of hot soup makes the impending cold just a bit more bearable.
This taco soup recipe is our go-to when we're craving the warmth of delicious soup and yet are in need of a quick and simple meal solution.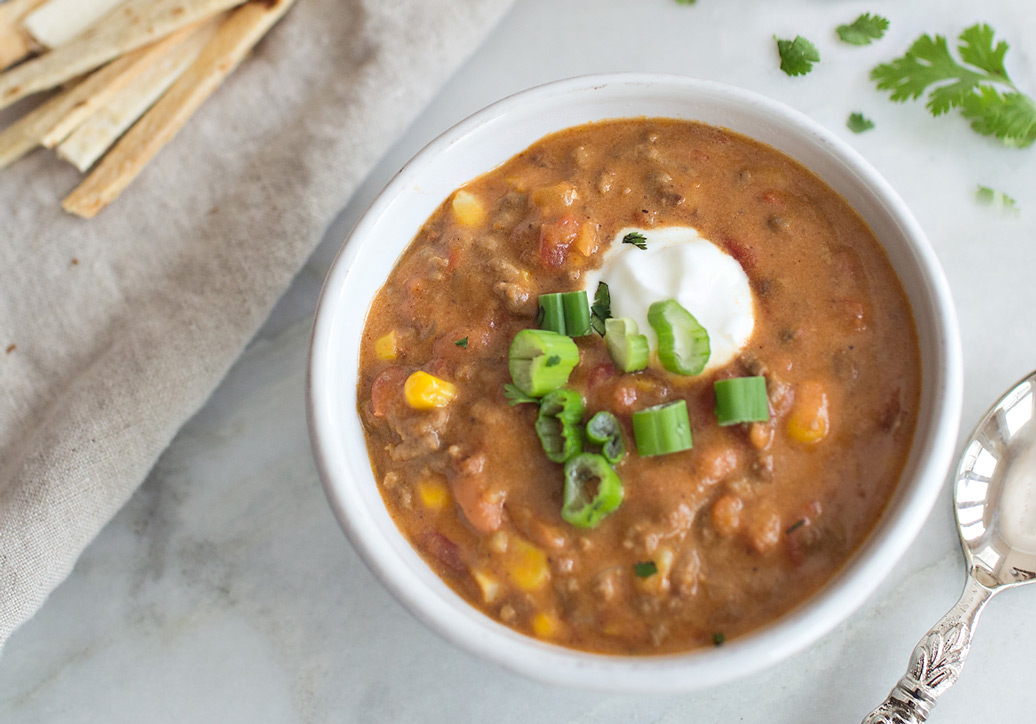 ingredients…
from the pantry:
(be sure you have these ingredients on hand before heading to the market)
1 lb ground beef
spray butter
onion
1 cup sour cream (we use plain greek yogurt)
from the market:
16oz can Hormel no bean chili
16oz can pinto beans
16oz can [petite] diced tomatoes
1 can mild Rotel tomatoes
2 cups shredded Velveeta
soft tortilla shells
** optional **
green onion
frozen corn (microwave ready)
cilantro
The Soup:
Brown beef with chopped onion.
Meanwhile, place all canned ingredients (including juices), as well as Velveeta, sour cream and corn (pre-heated per instructions) in crock pot. Add browned beef and allow to heat through, stirring occasionally. Approximately 1-2 hours.
Add green onions and cilantro as garnish. Serve with tortilla chips (recipe below).
Tortilla Chips:
Spray soft shells with butter. Cut into strips with pizza cutter. Bake at 375º for 7-10 minutes or until crispy.
Enjoy!
-m