Whether we're making a meal from scratch or just wanting to jazz up that store-bought spaghetti sauce, there are a few key herbs I reach for time and time again. Over the winter months, the dried variety will get us by for the most part. Yet nothing compares to having fresh homegrown herbs at our disposal.
Not long after moving in, Kel removed the screens from two of our kitchen windows to offer a better view of the birds and trees outside. When spring came around, I saw those unobstructed windows as an opportunity for easy access to an herb garden. One that would allow us to grow a crop outdoors and yet retrieve a meal's worth of flavor without having to leave the stove unattended.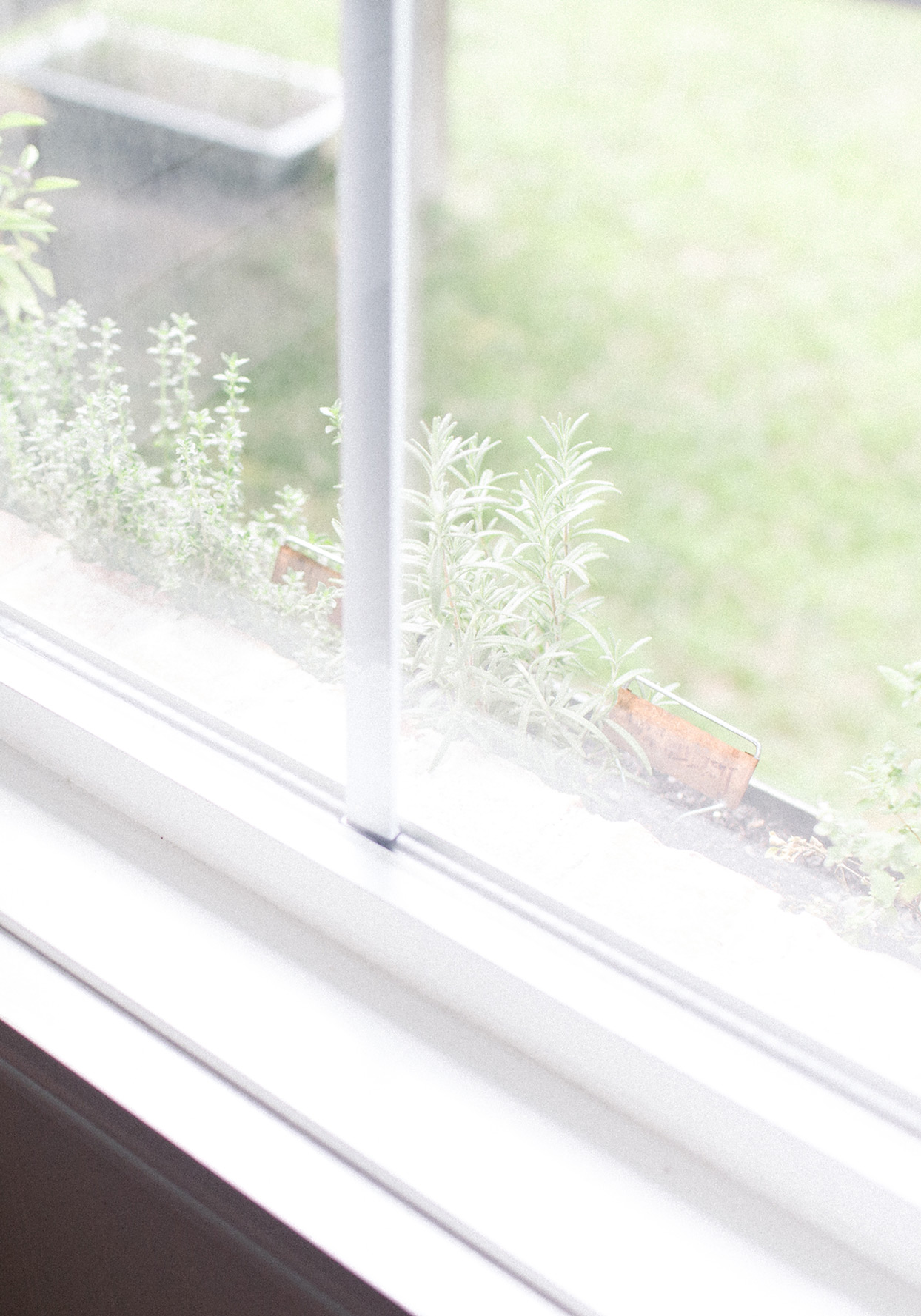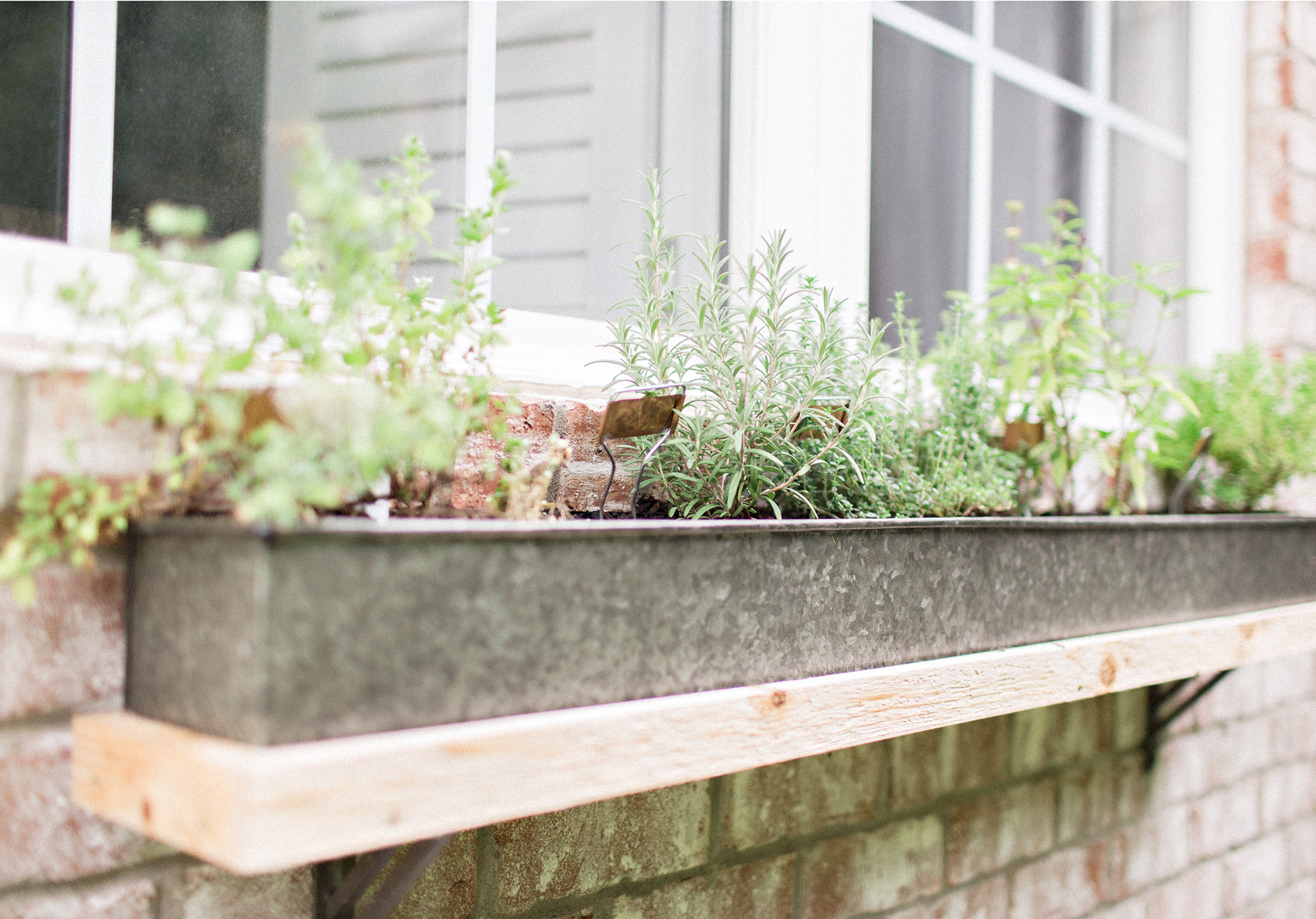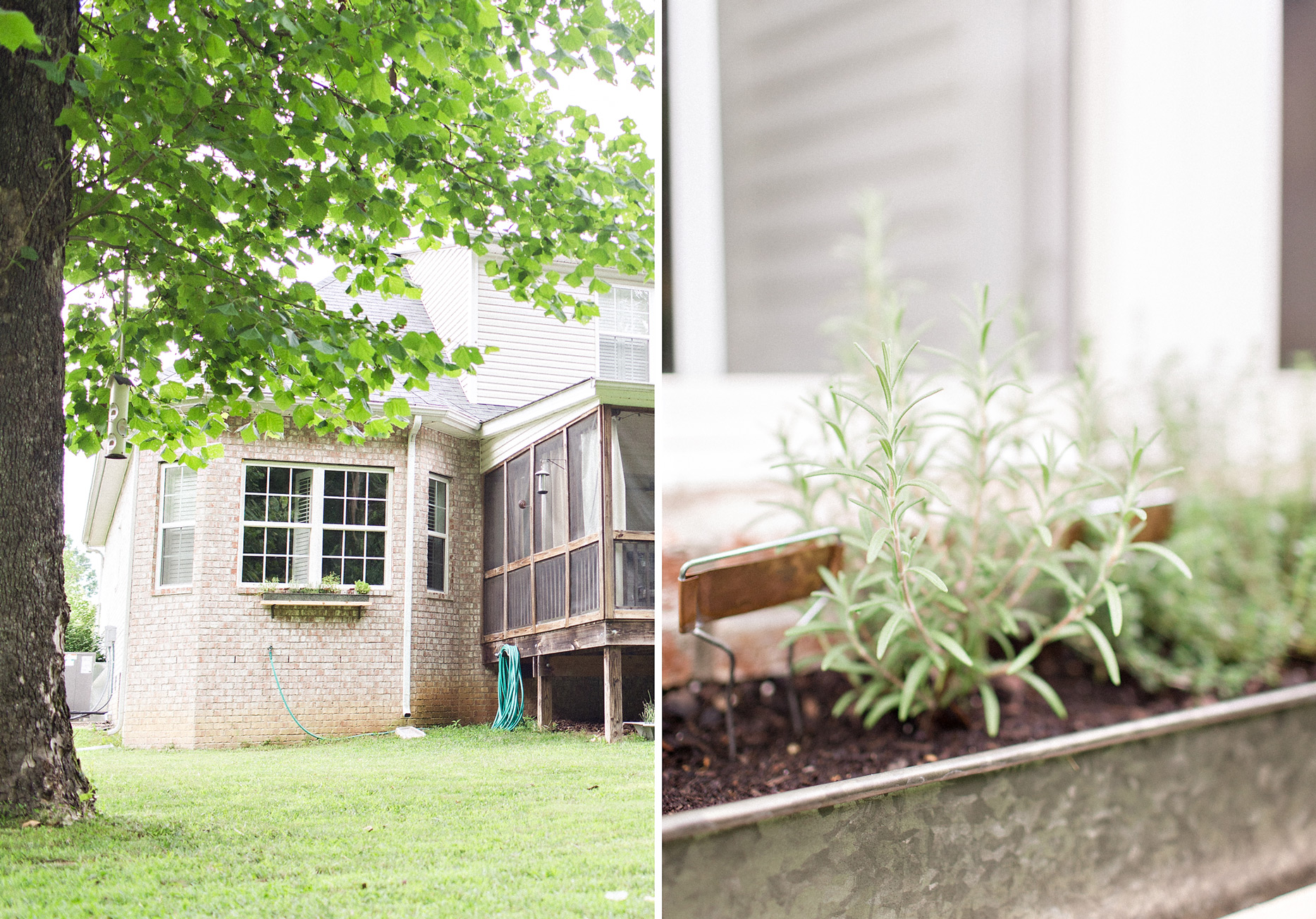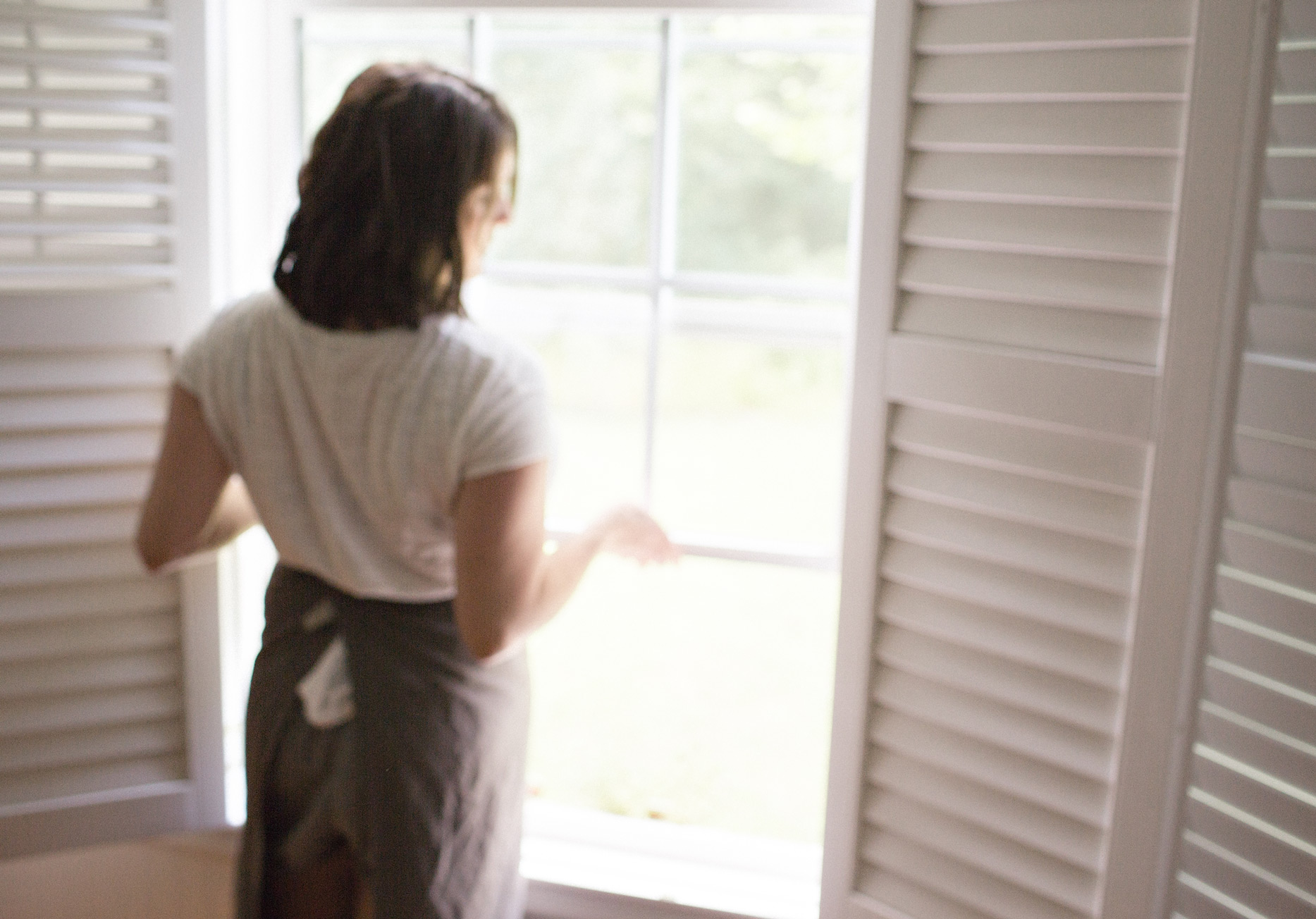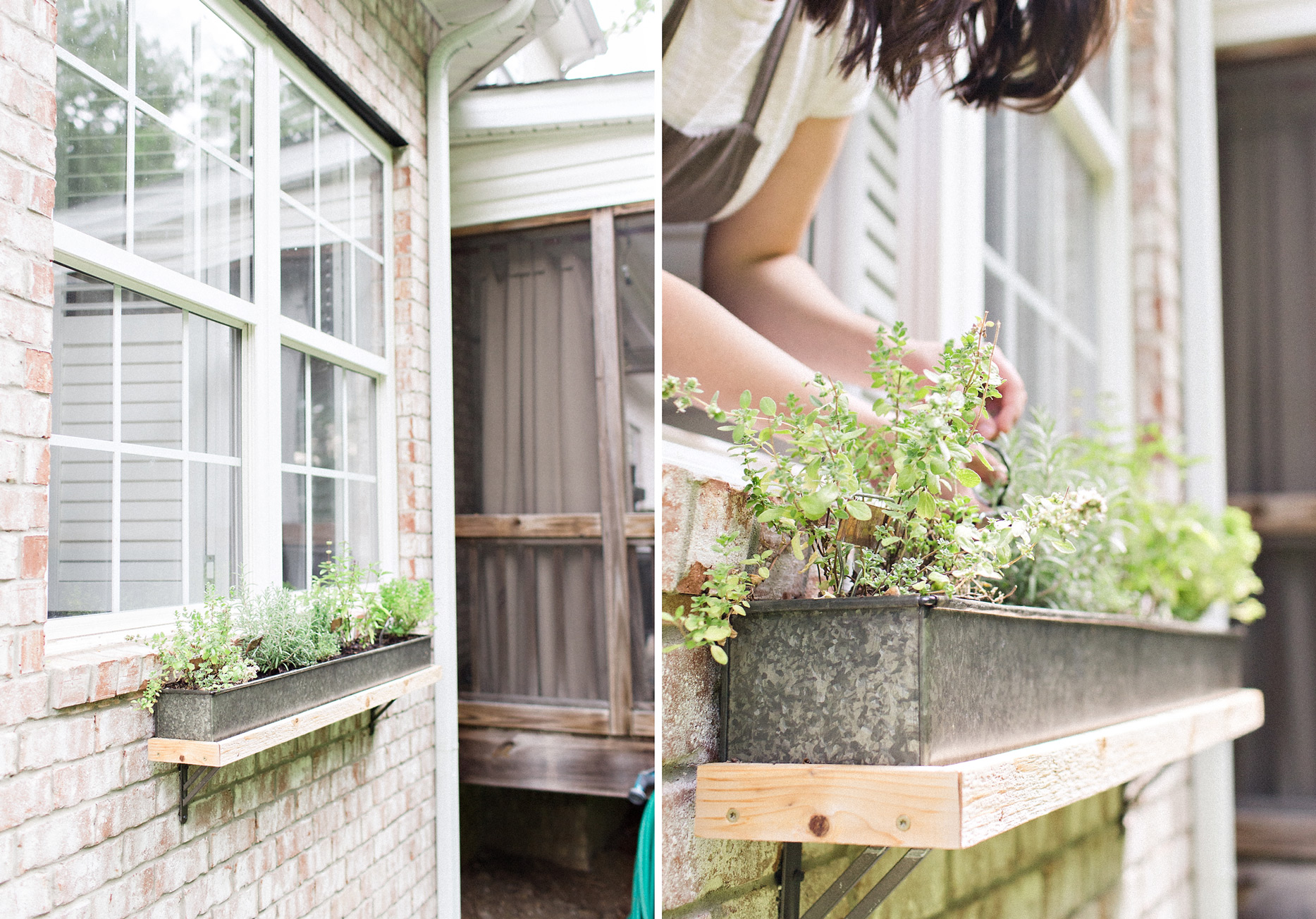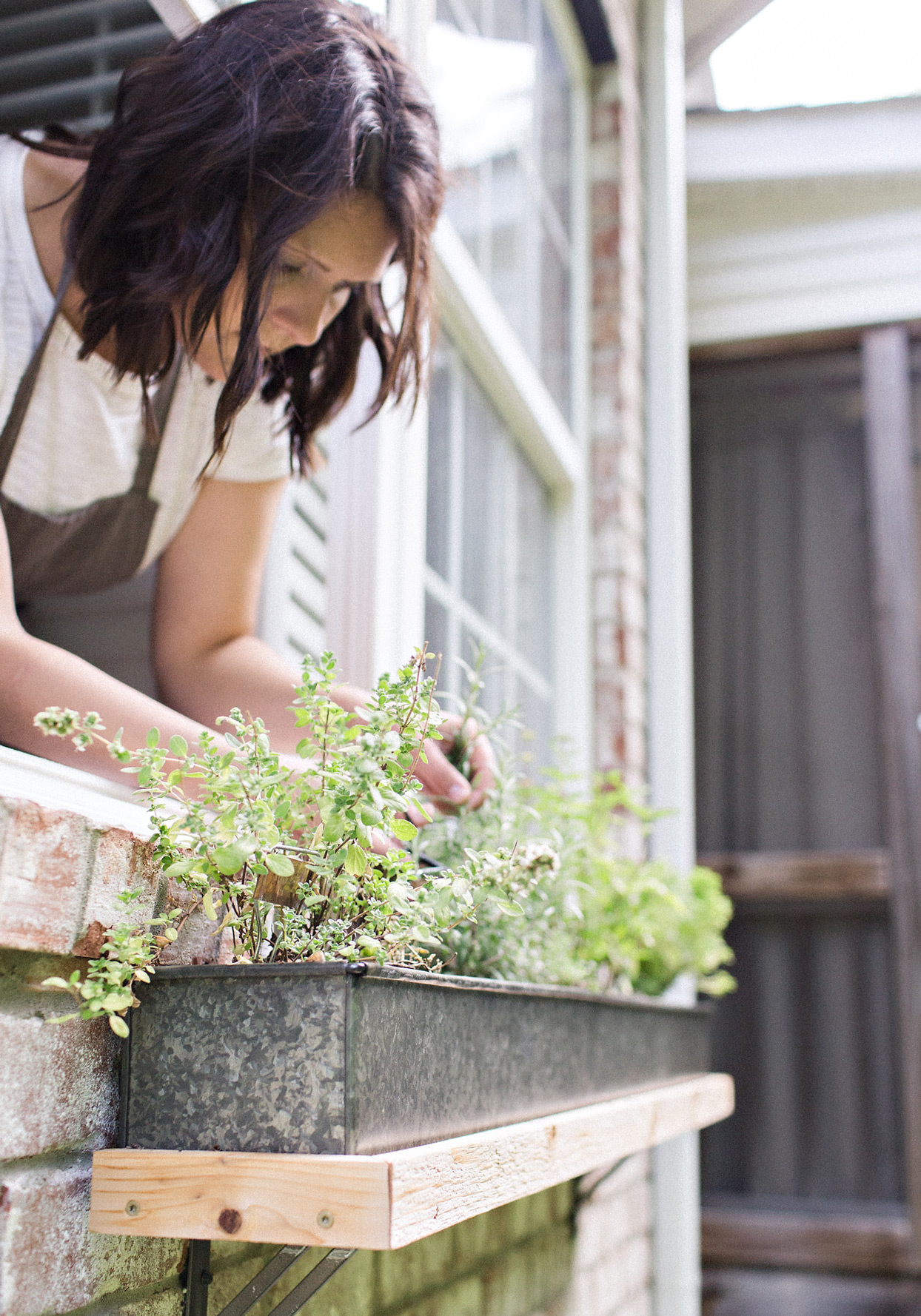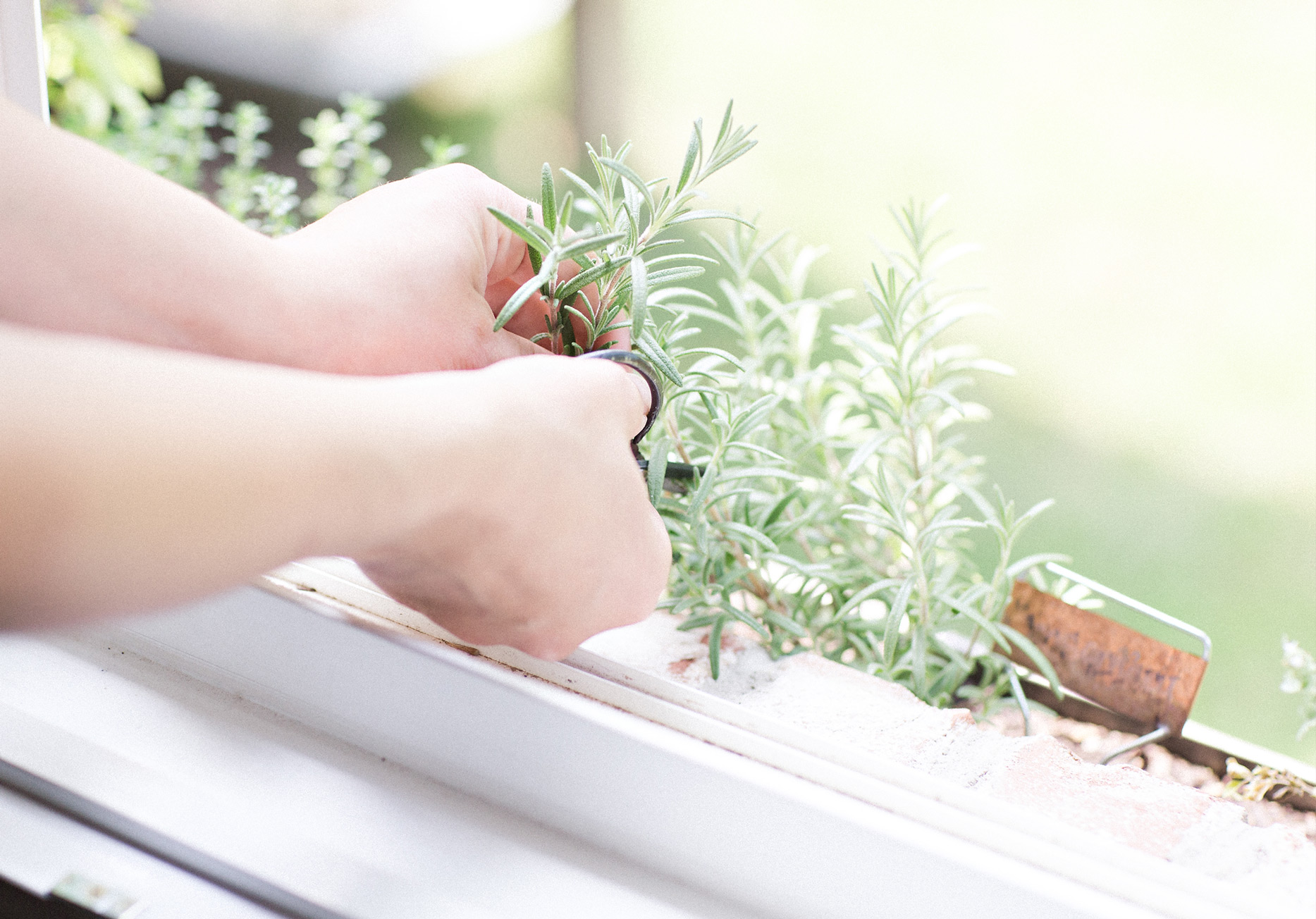 I had my eye on that zinc trough long before we had planned this window box, and immediately knew it was the perfect solution for our herb garden. It's unique and not necessarily the expected window box – which makes it exactly the sort of thing I'm drawn to. Yet for the sake of due diligence, we did shop around a bit before the Mister was convinced to develop a plan for how to make my vision into something practical and functional (resulting in a custom-built cedar shelf).
We do also have a few herbs in planters elsewhere, so the variety that we have in this particular space wouldn't necessarily be my top selections. That being said, in this box we have rosemary, thyme, marjoram, spicy globe basil, and thai basil (those basils I'd never actually used before but they looked interesting and we do enjoy the distinct differences between them).
Side note: My top five herbs are rosemary, oregano, sweet basil, cilantro and italian parsley.
Sources:
Dark Zinc Trough :: Terrain
Copper Plant Markers :: Amazon
Brackets :: Lowes
N O T E S :
– Drainage holes are not included in the zinc trough, so we drilled our own.
– We spray-painted our brackets.
PS. If you're interested the trough, it will likely go on sale at the end of the season – assuming they still have it in stock. ;)
Have a suggestion? We are always looking for new ways to incorporate herbs into meals and even beverages, so if you have a suggestion or a favorite herb that we didn't mention, please feel free to share.
-m