Last night you suggested we venture out at 10:30 to watch the meteor shower. I thought you were a little crazy at first, but hearing how much thought you had put into it made me say yes against my "better judgement".
You drove us out of the city, away from the lights, to a place where we could see the stars. And as I lied next to you in the back of that truck – soaring stars above us, music softly playing in the background, munching on the popcorn you thought to bring – my mind began to wander as it tends to do. To all of the stresses. All of those big decisions. All of the what ifs. But you had something else in mind. You grabbed my hand, pointed to one bright star in the distance, and began telling me the story of its namesake.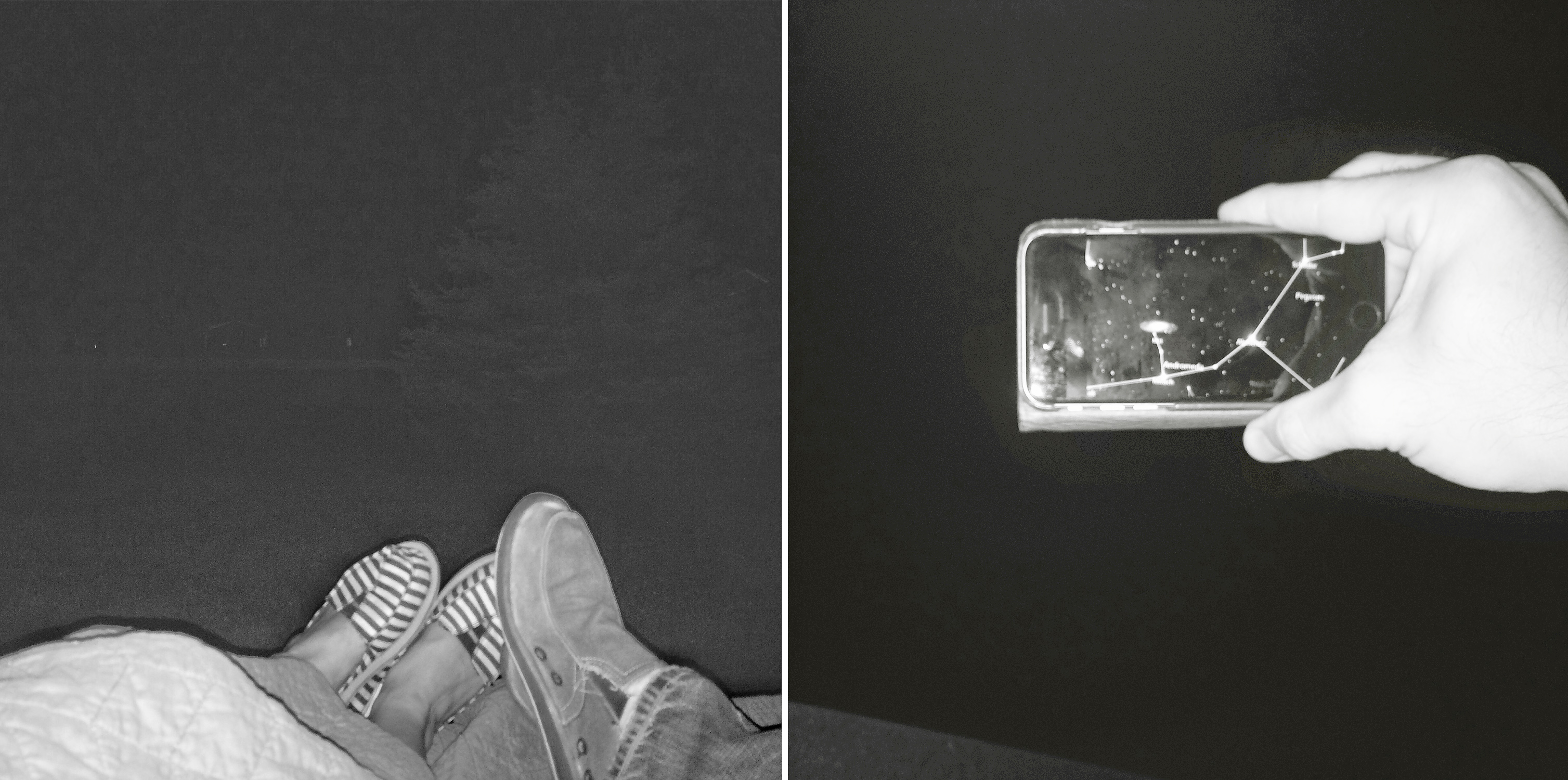 In that moment, I fell in love with you all over again. I was reminded of how amazed I am at how your mind works. How safe I feel in your arms. And that your voice is the single most soothing sound I know. But most importantly, I was reminded that our life is more than the big decisions. Our marriage isn't defined by what we do for a living or where we rest our head at night. It's those thousands of little – seemingly insignificant – moments that make us us. And no matter what, I'm so glad I get to make the most of this life with you.
Thanks for the reminder, my dear! Thank you for knowing exactly what I needed…
Now how about that second cup of coffee?
-m