We loved absolutely everything about our honeymoon and left the resort hoping we'd be able to make it back there someday. Yet we always thought that we should go see something different if we had the opportunity to take another tropical vacation. Seven years later, we found ourselves planning that getaway and to my surprise, we both knew whole-heartedly that what we really wanted was to relive our honeymoon experience. The same English Pub for late night snacking, the same shaded hammock for afternoon naps, the same white sand between our toes.
The few years leading up to that point had been filled with difficult lessons in how life doesn't always turn out according to our plans and expectations. Amidst years of heartache and disappointment in the hopes to grow our family, after facing job loss and the potential upheaval of our entire lives as a result, we were finally settling back into the security of routine, and we longed rest and seclusion in a place that was familiar. A place where we knew all of our stresses could melt away.
Kel and I are comfort zone people. We are both from the same area in Nebraska and we both still visit our parents in the same houses we grew up in. We haven't had to deal with a lot of change throughout our lives and furthermore, I think that all of the roadblocks and hurdles we've dealt with along the way have made our desire to cling to the known that much stronger.
One of the countless things I love so much about our marriage is how obvious it is to me that I am a more well-rounded person because of Kelly. As much as I cherish those moments where we can be completely comfortable together, he makes me desire a life filled with adventure. I can't really explain why that is as he's not the one who typically encourages stepping out into the unknown. Instead, he brings out the part of me that longs to share new experiences with him.
In celebration of our tenth anniversary, we broke out of our comfort zone and traveled to Ireland for a week spent driving cross-country. By comparison, that may not be considered courageous to many other couples. But to us, it was an epic adventure.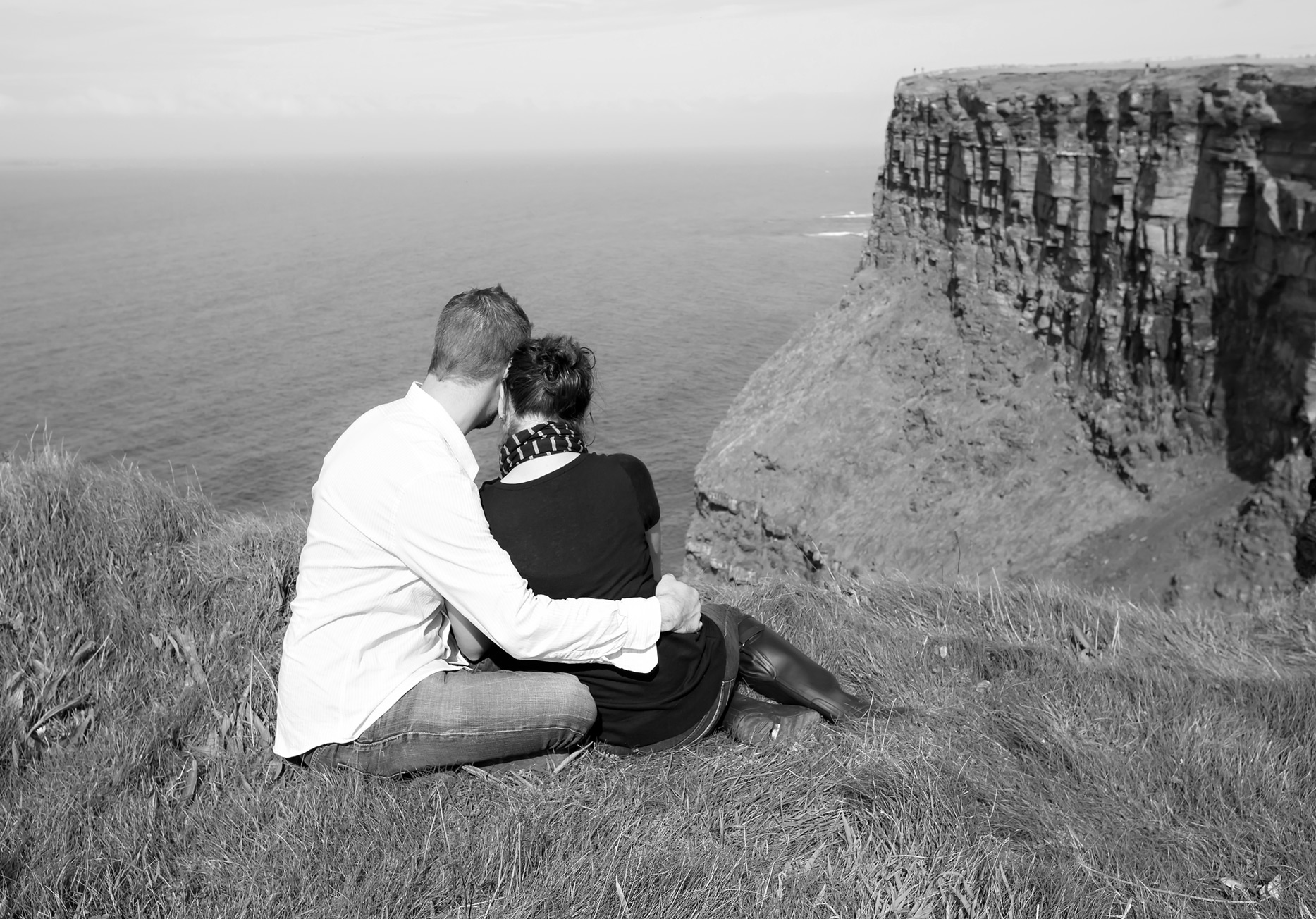 That trip wasn't just about seeing something amazing, or having a good time. Sure, we made memories and shared incredible experiences together. But we also learned valuable lessons about communication, teamwork, and most of all trust. Trust beyond that which was previously known.
There is something truly remarkable about how clear God's sovereignty becomes when we are in a place that we cannot rely solely on our own knowledge and understanding. We tend to take for granted that we are the ones in control until we stop pushing on the gas and start to recognize that we were never really behind the wheel to begin with. Most times we really just want to sit tight and live a life so familiar it doesn't matter who's driving. But the best thing about stepping away from our comfort zone is that what is gained as a result stretches far beyond the experience itself.
So, although we may not naturally be the adventurous type, here's to having adventures.
-m