Last spring we sold our house and moved in to an apartment while taking some time to figure out what was next for us. The complete story of our move will be coming soon, but for now how that pertains to storage is that we went from a four bedroom house with two living spaces, to a two-bedroom apartment. Even though we knew it'd only be for a few months (we signed a four five month lease), it was really important to me that those 1000 square feet feel like home.
And so, my mission was to only unpack what was absolutely necessary to live (plus add a personal touch), and maximize the space by re-purposing items we already had. It was a fun challenge, and I came away from it with a few ideas we will be using in our new house as well.
01. Wood Crate Coffee Table
A coffee table is a staple in a home, but nobody says that it has to function strictly as a table (or footrest). We got a great deal on this wooden crate at an antique store and I love that it offers a substantial amount of hidden storage. We use it to tuck away serveware and other miscellaneous "company's coming" items that we don't use on a daily basis.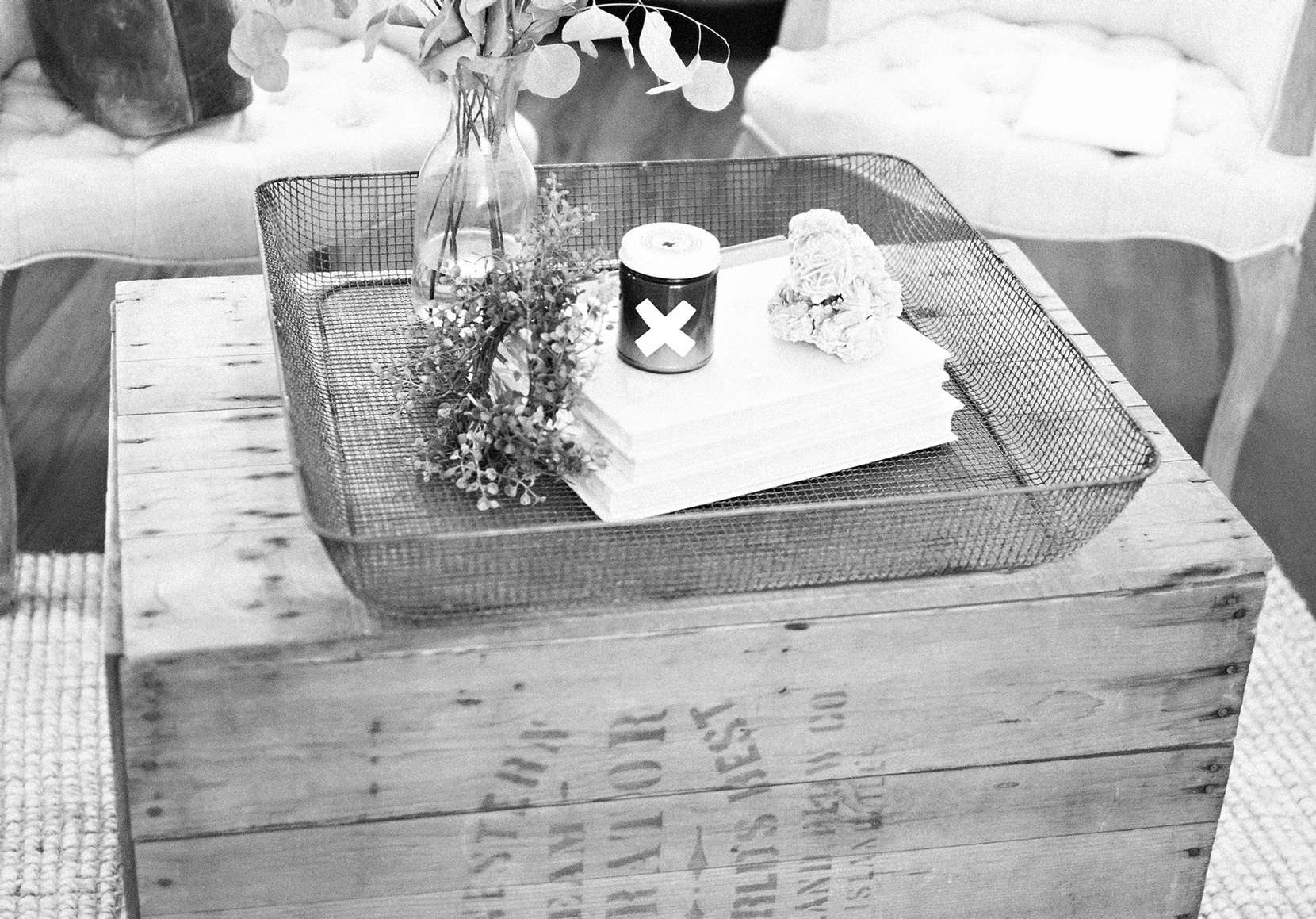 02.Market Basket
At the apartment we were in need of an easy option for the dog's leash by the front door. We had been hanging it on the handle of the utility closet, but that didn't look very appealing, and seemed a bit lazy to me – like we weren't taking the time to put it away. Besides, I also wanted to keep a small towel nearby for quick access when he came in with wet paws. I had ordered a market basket from Dreamy Whites a couple years ago and until this point had only ever used it at the farmer's market. It seems obvious now, but I was pretty excited to realize that not only is it a cute way to tote around fresh ingredients, it functions beautifully at home as storage for items you don't want to see but need easy access to.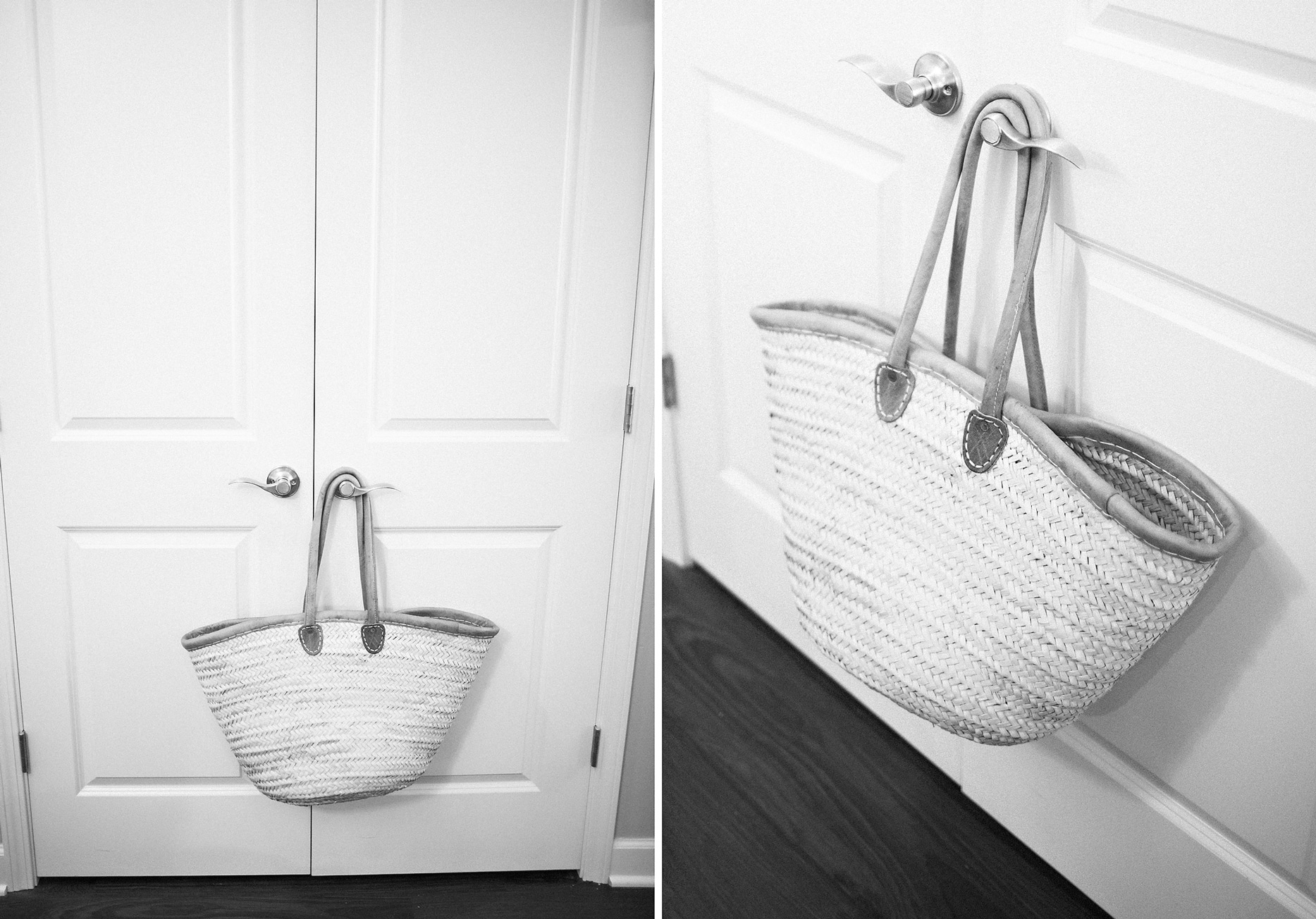 03. Vintage Lockers
I always thought our coat closet was tiny at the old house. Until we moved in to the apartment and there was only enough room for about three pairs of shoes. It was frustrating to think there was nothing I could do to make this space neat and organized – and then I remembered we had this old locker just waiting for a new purpose. This is one of my favorite storage solution discoveries because shoes have always been a problem area for us. Not only is it nice to have our kicks compartmentalized, the fact that each cubby has a nifty door makes our entire closet feel more tidy.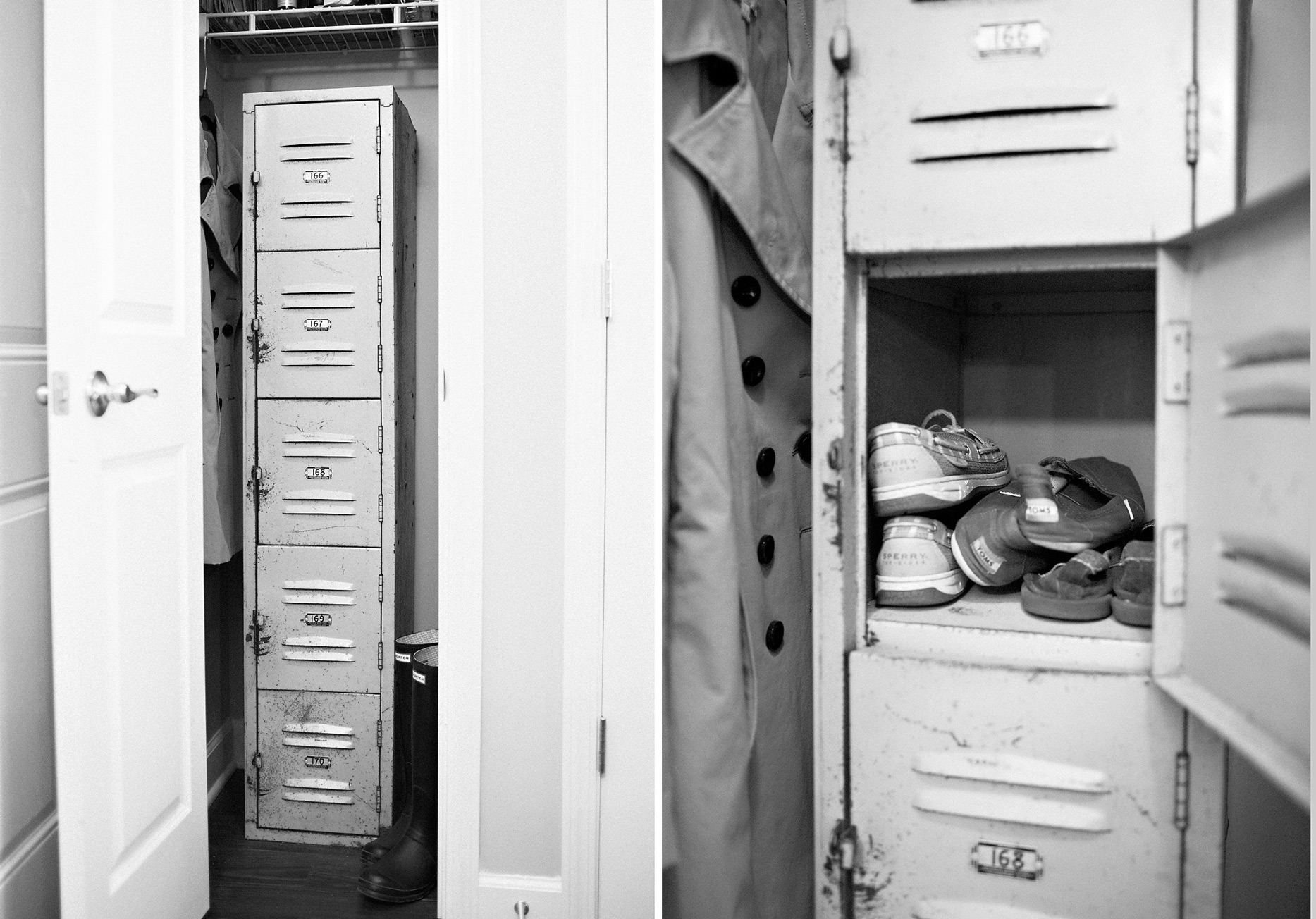 If you have any great storage solutions, I'd love to hear them! Feel free to share them in the comments below.
-m