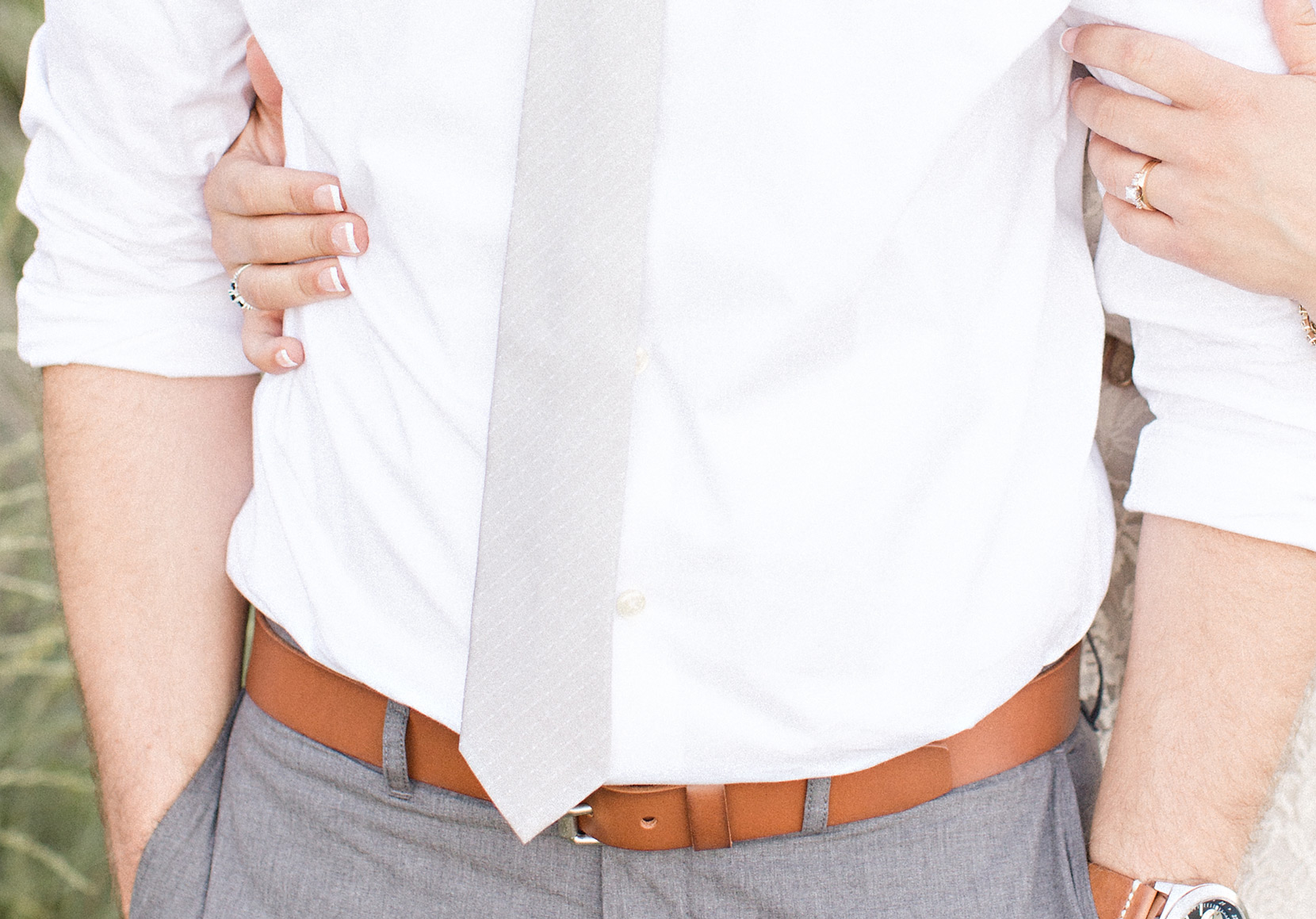 They say life is easy as a family of two. Just wait until you have kids. You haven't faced trials together until you've done so as parents. You will never love your husband as much as you will when you see him as a father.
I say that they must not understand what it is to watch you long to be one.
When we decided we were ready for parenthood, you were just as excited as I was. I never for a moment doubted that witnessing you love and care for our children would make my heart grow exponentially. But even when the doctor appointments were not joyous and ultrasounds were not to hear a heartbeat, you were there by my side, holding my hand. You lovingly whispered calming reassurance that one day it would be our turn. And my love for you grew.
Your great sacrifice and attentiveness when there was just a hesitant hope and a prayer for new life opened my eyes to the countless ways that you are there for me every single day. And my love for you grew.
You dropped everything to be by my side when I told you their news and my voice cracked over the phone; you knew that I needed you there, no questions asked. When you saw me longingly watching a mother push her child in the shopping cart, you leaned over, kissed my forehead, and said that I was going to be a great mom one day. I could only bring myself to say if, yet you continued saying when. And my love for you grew.
Never once have I been alone on this unending roller coaster of emotions. Not for a single moment have I ever felt like less than in your eyes. You have refused to allow this mess of trampled-on dreams get in the way of making your wife a priority. And each and every day, my love for you has grown.
I see the desire in your eye when you look upon a man who is blessed with a baby in his arms. I have watched you instinctively respond to a child's best interest even though he isn't yours. I feel that pang in your heart regularly, and yet through it all you have remained strong for the both of us.
They say that I will never love you as much as I will once you are a father. And in some ways, I believe them. I fully expect to discover new facets of my love for you when and if that day comes. And yet an empty back seat hardly make you any less in my eyes. In ways they may never understand, the trials we have faced together makes you so much more. Watching you long to be a father has given me a deeper admiration and respect for you. It has made my love for you far greater than I ever imagined possible.
xoxo
-m