Our kitchen is a space where we spend a good amount of our time at home. We've been making date nights out of preparing meals together for years, and now that we live out in the country, the inconvenience of grab-and-go food provides additional opportunities to sway arm in arm while the veggies saute.
The environment we're in greatly influences the way we feel, so we place a lot of value in ensuring the kitchen sets an appropriate tone for the mornings around the breakfast table and evenings staying in… slow-paced, inspired, and a bit romantic. Lately I've been fascinated with ceramic art and am especially fond of the functionality it offers in the kitchen. From simple spice storage to utility pieces that are made to be put to work and enjoyed, there are a few stand-outs that we find ourselves reaching for again and again.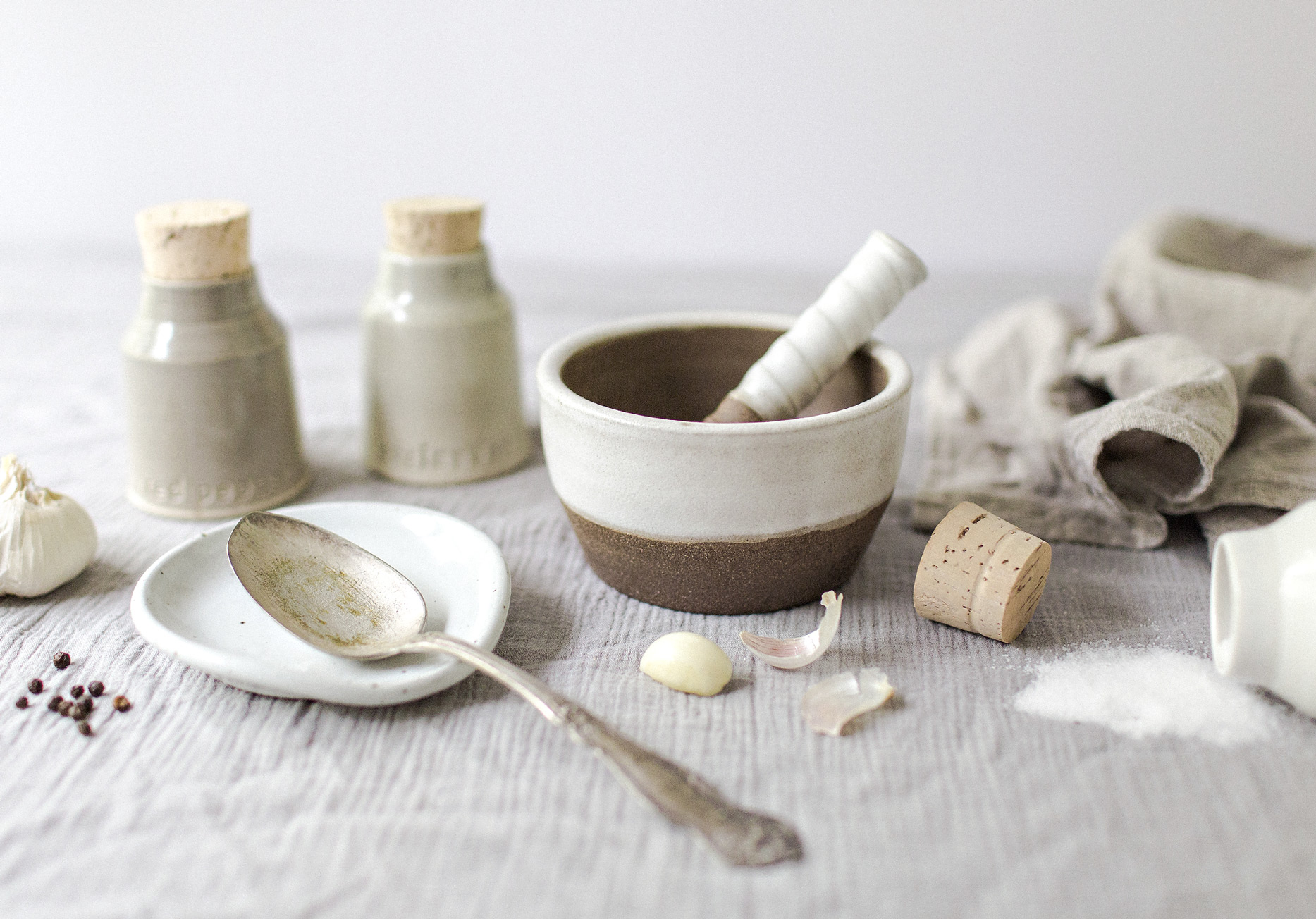 The raw earthiness of clay makes me think of a time when life was simpler. When things were made to be loved and cherished, and to last for a lifetime. There is something so special about using a piece that has been meticulously molded by hand. The perfect imperfections are a story all their own, and I sort of love the thought of handing them down as beloved heirlooms to future generations.
Sources:
Spice Jars :: Vitrified Studio
Spoon Rest :: Sawyer Ceramics
Mortar & Pestle :: Sven Ceramics (Etsy)
-m